Critical Linking for April 20th, 2015
They say originality in Hollywood is dead. In actual fact, it may never have been alive. Many more films had their origins in print than you might think…
I was aware of most of these 25 Movies You Might Not Know Were Based on Books, but there were a few surprises (First Blood!?!)
____________________
Dawson has become an entrepreneur. With the self-publishing platform, he had no choice. The tactics he employed to promote his series aren't game-changing, or even particularly clever, but the scale in which he implemented them is what made the difference. To date he has sold over 300,000 copies of his series about an assassin called John Milton. Dawson says he pocketed " six figures" last year and he's on course to make much more this year. And he's got plans for bigger and better things for this series outside of print form.
This story is what so many self-pubbed writers aspire to be. And it does happen, just in the context of how many are trying to do it, it's very rare.
______________________
To celebrate National Poetry Month, the Library of Congress has posted online some 50 recordings from its Archive of Recorded Poetry and Literature, including readings and lectures by Robert Frost, Elizabeth Bishop, Gwendolyn Brooks, Czeslaw Milosz and Paul Muldoon.
Poetry nerds, rejoice.
____________________
We run a pretty sweet little bookish Instagram account, if we do say so ourselves (and we do). Come check it out.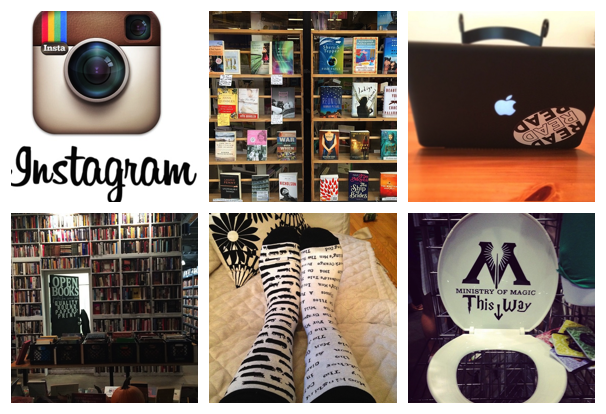 By signing up you agree to our Terms of Service
In a book lover's life, there's nothing as magical as a perfect, surprising recommendation from someone who just
gets
you. But finding those people can be tough! That's where
TBR
comes in. Go here to find out more, or just click the image below: