Critical Linking: April 19, 2015
The first United States transcontinental road trip was completed in 1903, and Americans have been enamored with the open road ever since. The only thing more American than a road trip? A literary route celebrating American authors. The Library of Congress' Language of the Land exhibit collects bookish state maps that chart the regions and the writers who loved them, either through birth or discovery.  
These literary maps from the US are fantastic. Some might be a bit hard to read, but you might be able to track down originals with a little Googling to find 'em bigger.
____________________
Because a book sells lots of copies certainly does not prove that it is a quality product. However, people typically don't read the second or third book in a series if they didn't like the first one. Success over time in a series could be considered a key indicator of gripping "I have to find out what happens!" storytelling.
Here is the list of best-selling Fantasy Series, ranked by copies sold PER BOOK. We didn't think it was fair to just count the total sales when some series have so many more books than others.
This list of top-selling fantasy series of all time is and is not surprising.
____________________
We have hosted many, many organizations that met to do the work of helping Ferguson, from community service organizations, to groups staging relief efforts, to small business listening sessions designed to let business owners that were affected by the unrest voice their needs. We have hosted the U.S. Small Business Administration giving out emergency business loans, and Missouri state agencies to help businesses that had been burned down recover the vital documents necessary to rebuild. Today, you can come to our "Readings on Race" book club, or learn to tumble with Circus Harmony — both efforts to reach across cultural rifts to allow us to bring our community together.
Ferguson Public Library Director Scott Bonner's post on the purpose of libraries at the Reading Rainbow blog is so worth a read.
____________________
Book adaptations are always in production in Hollywood (there are 40 coming out in 2015 alone), and we like to stay on top of the hot novels that are being added to the list. This season, there are lots of YA books destined for the big screen, along with sequels like Fifty Shades Darker, Insurgent, and Mockingjay, which will be at the movies soon. Check out our list of timely books to read before they're at your local theater!
Spring film adaptations to look forward to.
____________________
We run a pretty sweet little bookish Instagram account, if we do say so ourselves (and we do). Come check it out.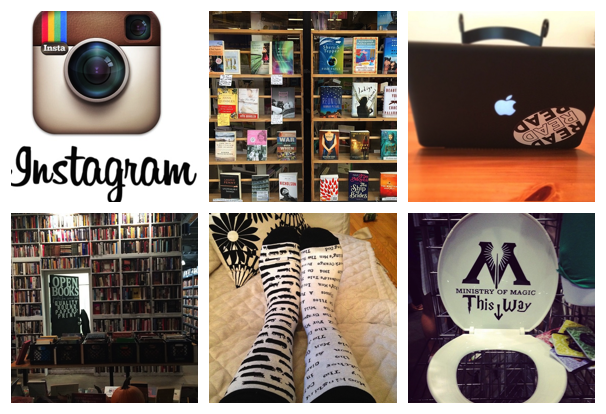 By signing up you agree to our Terms of Service
Follow Book Riot on Instagram
for books. Obviously.