The Week's Most Popular Posts: April 13 – 17, 2015
Let's take a look back at this week's most popular posts:
1. Is this the Hogwarts Express? Because it feels like you and I are headed somewhere magical.
2. Accio! Sorry, just trying to get my heart back from you.
3. Someone call the Dementors 'cause lookin that fine must be a crime.
4. You clearly got your OWL in Charms.
from The 29 Worst (Best?) Harry Potter Pick-Up Lines
____________________
[youtube]https://www.youtube.com/watch?v=IfNfnL64rOQ[/youtube]
from Topeka Library's Taylor Swift Parody: "Check It Out" by Rachel Smalter Hall
____________________
Mornings signify newness though. They set the tone for the rest of your day. The founder of a publishing firm in my city used to host an open breakfast club that met every Monday morning—because Mondays sometimes suck, but they suck a little less when you're talking and laughing with friends.
I'm the furthest thing from Cathy Sunshine, but even I can't think of a better way to start, say, a Friday than to meet up at a local coffee shop with friends to talk about books, ideas, life.
from The Brutally Early Book Club by Lynn Crothers
____________________
[youtube]https://www.youtube.com/watch?v=U5Es1flO_2M[/youtube]
from 9 Songs About Libraries, Librarians, and Books by Kelly Jensen
____________________
Even on a smaller scale, kids face unspoken violence every day, and they deserve to see that reality in books, along with coping and healing. When I was raped in high school, I would've given anything for a book that helped me recover, physically and emotionally. Books about bullying, domestic abuse, eating disorders, cutting, depression, suicide, gangs, drugs, drinking—these things affect teens every day, whether we want them to or not. Banning books or sugarcoating their message won't change that. What it will do is invalidate kids' experiences and open the door to distrust. But in writing about sex and violence realistically, we can help guide the discussion in healthy directions and start conversations that might otherwise feel forbidden. By saying, "It's okay to talk about this," we give teens permission to acknowledge what they're going through and to enlist us as allies.
We're saying, "You're not alone." We're saying, "I see you, and I believe you."
from Why We Shouldn't Sugarcoat YA by Delilah Dawson
____________________
[youtube]https://www.youtube.com/watch?v=dhWUFXvaZjo[/youtube]
from 6 Great Bookish Parodies From Sesame Street by Kim Ukura
____________________
Follow us on Twitter for more bookish goodness!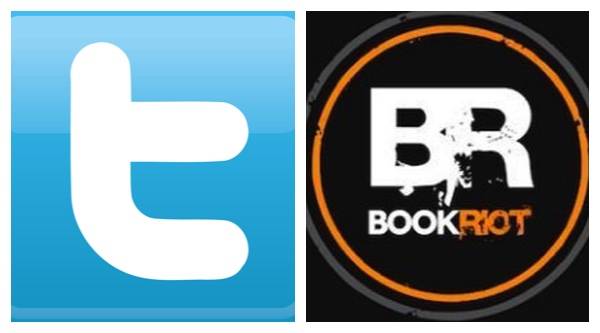 Get up to 80% off books you actually want to read with our
Book Deals newsletter
!