Critical Linking for April 16th, 2015
Sometimes, it seems as though the arguments about genre — be it poetry vs. fiction, fiction vs. nonfiction, literary fiction vs. SF vs. fantasy vs. mystery vs. vs. vs. — will never end. So why not just take yourself off the board entirely? After all, marketing professionals aside, does anyone really care what genre they're reading if the book is good? After the jump, 50 genre-bending novels guaranteed to enthrall you, whether you're a literary fiction snob or a die-hard fantasy nerd.
This 50 Genre-Bending Books list does feel like it captures the spirit of the moment we are in with books: genre blending, melding, and borrowing in manifold combinations.
____________________
For more than 20 years, Jeff Lee, 60, and Ann Martin, 53, have worked at a Denver bookshop, the Tattered Cover, squirreling away their paychecks in the pursuit of a single dream: a rural, live-in library where visitors will be able to connect with two increasingly endangered elements — the printed word and untamed nature.
This library/retreat/research center sounds almost too good to be true.
____________________
Amazon is suing the owner of the website buyazonreviews.com, which sells 4- and 5-star reviews for about $20 per review. I hope we get to see the subpoenaed records so we can find out which authors, publishers, and manufacturers buy shill reviews to boost their products on Amazon.
Bought and brokered reviews on Amazon and other places gots to get gone.
____________________
We run a pretty sweet little bookish Instagram account, if we do say so ourselves (and we do). Come check it out.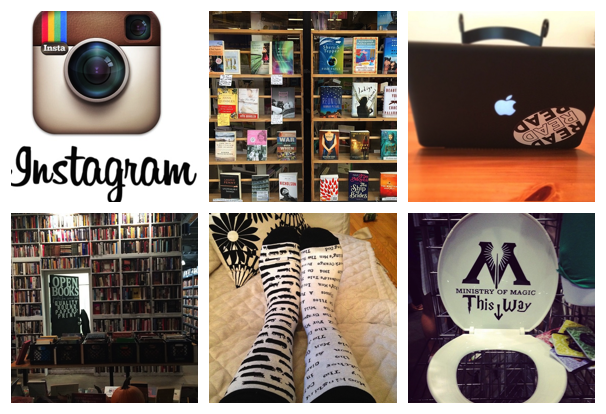 By signing up you agree to our Terms of Service
Do you like podcasts like
This American Life, RadioLab, or Planet Money
?
Annotated
is kinda like those, but for books. Go
here to find out more
, or click the image below: