Critical Linking for April 14th, 2015
The ALA's Office for Intellectual Freedom today released its annual "Top Ten List of Frequently Challenged Books," based on over 300 reports of community members attempting to have literature removed from libraries and school curricula. The organization notes that "attempts to remove books by authors of color and books with themes about issues concerning communities of color are disproportionately challenged and banned."
With four of the ten most frequently challenged and banned books by authors of color, this sadly is one area of books that is plenty diverse.
____________________
And nobody on TV talks quite like Don Draper — in the boardroom or out of it. We wanted to imagine what it would be like if the brooding advertising maverick gave us his trademark insight — on some classic children's books.
I have Mad Men fever, so will link to just about anything connecting Dick Whitman and books.
____________________
About the book: 50 Ways to Lose Your Glasses is an illustrated gift book that reveals the many surreal, insane, glorious, mysterious ways that a pair of glasses can go missing. It's the ultimate book for anyone who has ever loved and lost a pair of frames.
Warby Parker is publishing a book about losing your glasses on their blog.
____________________
While categories like Romance and Mystery/Detective seem to be directly affected by ebook sales, Poetry sales have remained relatively stable over the past five years. From 2013 to 2014, Poetry saw a 7% increase in units sold, and a 6% increase the year before that, among comparable stores. While the category is small, representing less than 1% of the total market, it continues to have relatively stable and predictable print sales.
Huh. I had no idea that poetry sales were not only stable, but have actually grown more than 13% over the last couple of years.
____________________
We run a pretty sweet little bookish Instagram account, if we do say so ourselves (and we do). Come check it out.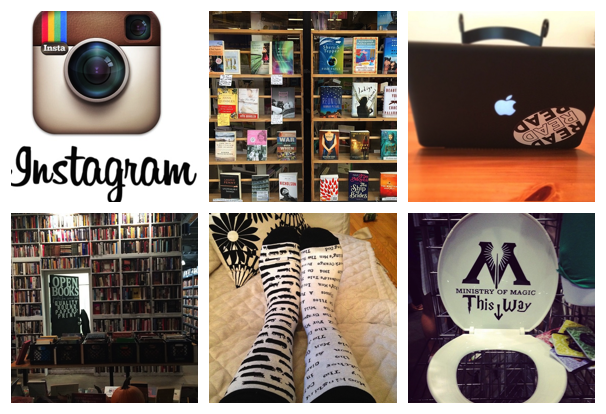 By signing up you agree to our Terms of Service
It's here. A
14-day free trial
for Book Riot Insiders ★★★