Critical Linking: April 12, 2015
Long before Portland, Oregon, was famous for feminist bookstores and free-range chickens named Colin, it was home to another pop culture phenomenon: Ramona Quimby (age 8). Though Ramona, Beezus, and Henry Huggins were fictional, the streets they played on weren't. From the Quimby home on Klickitat Street to the park where Henry Huggins once hunted for worms, many of your favorite Cleary memories are rooted in reality. Here are a few spots to visit the next time you're in town.
Go on a tour of Ramona Quimby's Portland.
____________________
A self-help book first published in 1989 is the bestselling used book of the past 15 years. AbeBooks.com analyzed sales information dating back to 2000 and found The 7 Habits of Highly Effective People by Stephen R. Covey topped the list ahead of numerous critically acclaimed examples of classic literature.
An interesting list of the 100 best selling used books since 2000. Lots of classics on this one.
____________________
In fact, "becoming more efficient" is part of the problem. Thinking of time as a resource to be maximised means you approach it instrumentally, judging any given moment as well spent only in so far as it advances progress toward some goal. Immersive reading, by contrast, depends on being willing to risk inefficiency, goallessness, even time-wasting. Try to slot it in as a to-do list item and you'll manage only goal-focused reading – useful, sometimes, but not the most fulfilling kind.
I read a lot of "how to read better" articles because I'm always fascinated with the take.
____________________
"I think it is really relaxing, to do something analogue, to unplug," said Basford. "And it's creative. For many people, a blank sheet is very daunting; with a colouring book you just need to bring the colour. Also there's a bit of nostalgia there. So many people have said to me that they used to do secret colouring in when their kids were in bed. Now it is socially acceptable, it's a category of its own. These are books for adults. The art in my books is super intricate."
I just bought a friend some coloring books for her birthday. Then I saw I wasn't alone in the buying coloring books as an adult for adults trend.
____________________
Sign up for our Quarterly Box and get books and bookish goodies in the mail every three months. Because book mail > other mail.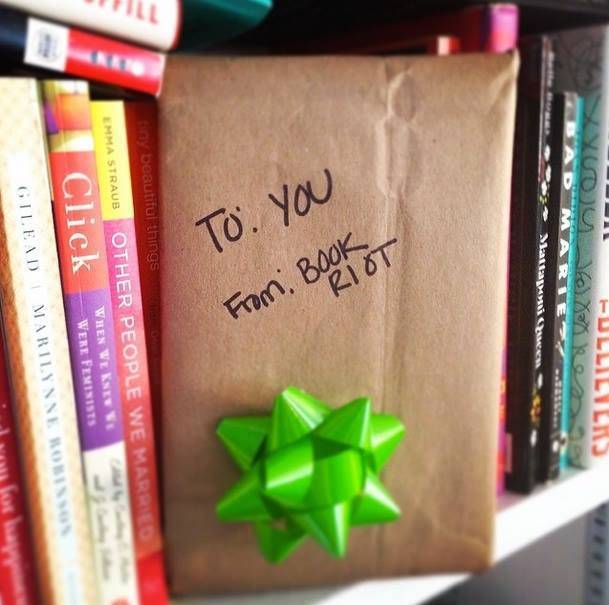 By signing up you agree to our Terms of Service
We're giving away a $500 gift card to the bookstore of your choice.
Click here to enter
, or click the image below: