Critical Linking: April 11, 2015
Books make any room beautiful, and some libraries take that beauty to the next level. And the smell of old books? Ahhh. You know what we're talking about.
We want to bring our favorite book to these reading rooms and spend the afternoon.
To celebrate literary oases, we've collected photos of some of the most gorgeous libraries in the world. Sleek and modern or intricate and classic – we love them all.
I wouldn't mind cozying up with a book in any of these gorgeous library reading rooms.
____________________
City schools boss Carmen Fariña and Dept. of Homeless Services Commissioner Gilbert Taylor unveiled their new literacy program for homeless families in 20 city shelters at a press conference in the Bronx Monday.
Each shelter in the program is getting a library with donated books and other reading materials — such as magazines — expected to be used by about 1,000 families and more than 4,000 children.
____________________
1. THE BOOK DREW ON LEE'S CHILDHOOD IN ALABAMA
While To Kill A Mockingbird is not autobiographical, there are similarities between the novel and Lee's life. The book is set in Maycomb, Alabama, the fictional name for Monroeville, where Lee grew up. Like the main character Scout, Lee was a tomboy who was uncomfortable with traditional femininity. She and Scout would have been the same age and her brother Edwin was four years older, just like Scout's brother Jem. She even gave the family her mother's maiden name, Finch.
In preparation for what's probably going to be the biggest publishing event of 2015, here are 11 facts about To Kill A Mockingbird.
____________________
And that's not the least of Paulsen's fascinating adventures. He was just 14 when he ran away from home to join the carnival; has worked jobs as a sailor, ranch hand, truck driver and engineer; and he spends winters in a remote cabin in Northern Minnesota. If he's written about it, chances are he's done it. "Sometimes I'm lucky and the living part of life gets folded into the writing part, like with Dogsong and the Brian books and Caught by the Sea and How Angel Peterson Got His Name," he says. "Those books were based on personal inspection at zero altitude, I took experiences that I had and turned them into books. I've spent a great deal of time in the outdoors, but not with the specific goal of writing about it later."
This profile of Gary Paulsen, author of the children's classic Hatchet, is fascinating.
____________________
Follow us on Twitter for more bookish goodness!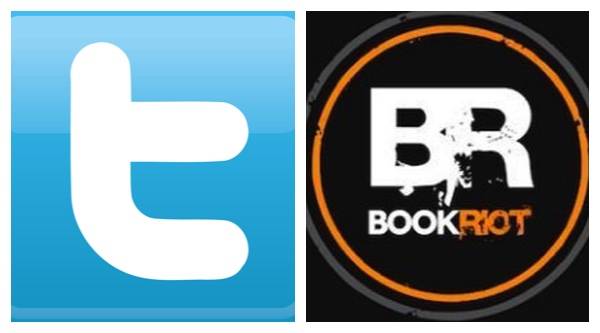 By signing up you agree to our Terms of Service
Do you like podcasts like
This American Life, RadioLab, or Planet Money
?
Annotated
is kinda like those, but for books. Go
here to find out more
, or click the image below: