Critical Linking: April 8th, 2015
Parrott took Vulture through some of the best literary references on the show so far, and what he predicts we might see this season.
Mad Men has some of the most overt reading I think I've ever seen on a TV show. This list of the best references just scratches the surface.
____________________
The children's book author Joan Walsh Anglund told the Washington Post that the quote is hers. It appears in Anglund's poem book A Cup of Sun, which was published in 1967.
The version that appears on the stamp is not exactly the same as it appears in Anglund's book, however. In Anglund's version, the line says "he" instead of "it."
Well now that's embarassing.
____________________
Last week we released the most recent version of the OverDrive app with a number of enhancements including the option to select a dyslexic font when reading eBooks. Standard dyslexic font typefaces are often difficult to read for people with dyslexia as the letters are hard to differentiate and words tend to jumble together. Dyslexic fonts provide greater contrast in letters which solves this problem.
Very cool feature. Never would have considered this.
____________________
George R.R. Martin is creating a new HBO series called Captain Cosmos, according to the Hollywood Reporter. The series will explore the life of a television sci-fi writer in 1949, the pivotal early period of television. The pilot episode will be penned by Syfy's Z Nation writer Michael Cassutt and examine the character's fearless willingness to tackle stories left unwritten by everyone else.
What a strange idea. About a sci-fi writer just writing stories? There's got to be more to this.
____________________
We run a pretty sweet little bookish Instagram account, if we do say so ourselves (and we do). Come check it out.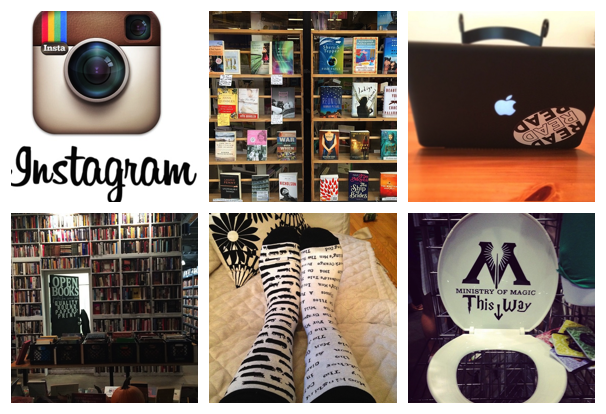 By signing up you agree to our Terms of Service
In a book lover's life, there's nothing as magical as a perfect, surprising recommendation from someone who just
gets
you. But finding those people can be tough! That's where
TBR
comes in. Go here to find out more, or just click the image below: