10 More Famous Poems Recited by Famous People
April is National Poetry Month,  so I thought the time was ripe for another round of famous poems read by famous people (see previous round here). It didn't hurt that I found this little gem in my various social media feeds:
Benedict Cumberbatch reads a poem for Richard III by Carol Ann Duffy
Here are nine more performances worth a watch.  It's a mix of actors and musicians, the familiar and the lesser known.  Do you have any favorites? Let me know in the comments below.
Marilyn Manson reads "The Proverbs of Hell" by William Blake
Sandra Oh reads "Absolutely Clear" by Hafiz
Patti Smith reads "The Tiger" by William Blake 
Meryl Streep reads 'Luchai' by Wang Wei and 'A Letter to Agnes DeMille' by Martha Graham
Tom Waits reads "The Laughing Heart" by Charles Bukowski 
Maya Angelou recites her poem "And Still I Rise" 
The Cast of Interstellar recites "Do Not Go Gentle Into That Good Night" by Dylan Thomas
Sean Bean recites "Anthem for Doomed Youth" by Wilfred Owen 
Daniel Craig, Will.i.am, Stephen Fry, and others recite "Invictus" by William Ernest Henley 
____________________
Did you know that Book Riot has a YouTube channel? We do. It's new and we are having fun with it. Check it out here.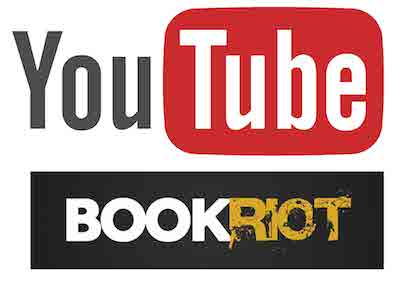 By signing up you agree to our Terms of Service
Get booky with a calendar of upcoming book releases, exclusive podcasts and newsletters, and Insiders-only giveaways.
Join Book Riot Insiders
!