6 Super-Fun Bookish Parody Songs
We enjoy a good parody around these parts, and a bookish parody really revs our engines. I shared my favorite (short form) Harry Potter parodies, and we've rounded up some of the best librarian-led song parodies in the past. Here are a few more super-fun parodies that have popped up on my radar recently.
George R. R. Martin's Blank Page
Here's a classic from Paul & Storm – Write Like the Wind – and here's George's reaction to it when they performed at w00TStock 5.0.
The Hunger Games Musical:  Mockingjay Parody – Katniss' Song
Gale and Peeta have feelings on the matter of who should end up with Katniss, too. Obviously.
It's Still Middle Earth to Me
So I have a weakness for Billy Joel. Sue me. My other favorite is on a whole different end of the spectrum. Check out The Hobbit: An Unexpected Parody.
Red Wedding
More 80s music. I know. I know.  Here's a take on the Red Wedding that is a little different. Surprisingly, no singing.
Dr. Seuss vs. Shakespeare: Epic Rap Battle
And here's Gandalf vs. Dumbledore. And Poe vs. Stephen King.
All About the Books, No Trouble
Because librarians are awesome.
BONUS:  I Ship It 
For all my fellow fanfic aficionados.
____________________
Did you know that Book Riot has a YouTube channel? We do. It's new and we are having fun with it. Check it out here.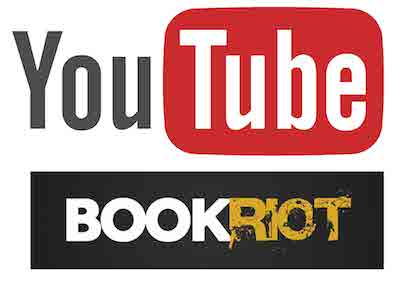 By signing up you agree to our Terms of Service
Stop. BOGO time!
Buy one tee, get one free
. Fill your closet with bookish looks.