Critical Linking: April 5, 2015
Although bookstore monkeys may be a rarity these days, there are several bookshops in Northern California that are home to other, slightly less wild pets. The accompanying gallery highlights some of them.
Bookstore animals! Cute animals + books = win. (Though I always wonder about people with allergies being unable to even go to these stores with animals in them).
____________________
Following several hints over the past two years, Lionsgate has announced that the first Hunger Games attractions are coming to a Dubai theme park.
Lionsgate has teamed up with the upcoming Dubai theme park "motiongate," a Hollywood-themed park, to create a "Lionsgate zone" which will feature "state-of-the-art theme park attractions and a retail facility inspired by Lionsgate's global blockbuster The Hunger Games franchise." motiongate opens in October 2016, nearly a year after Mockingjay, Part 2 hits theaters.
I'm not sure I'm into the idea of Hunger Games attractions at a theme park.
____________________
But Eliot spent his formative childhood summers in a wood-shingled, seven-bedroom seaside house on Gloucester's Eastern Point, built for his family in 1896. Last year, the heads of the T.S. Eliot Foundation, a British nonprofit, were surprised to learn that the house was not only largely intact and beautifully restored, but up for sale. In December, they bought it — and plan to turn it into a center and writers' retreat that will link Eliot's legacy to the place he loved as a child. "It seemed to make perfect sense for Eliot to own his cherished summer home again," said Clare Reihill, a director of the foundation, in an e-mail.
A nice piece about T. S. Eliot's childhood summer home in the Boston area and his place in American poetry history.
____________________
Green Eggs and Ham by Dr. Seuss
*Suddenly looks interested*
"This is the greatest advertising opportunity since the invention of cereal. You know what would go great with this? Toast. Toasted. It's toasted! Draper… out."
What if Don Draper from Mad Men reviewed children's books?
____________________
We run a pretty sweet little bookish Instagram account, if we do say so ourselves (and we do). Come check it out.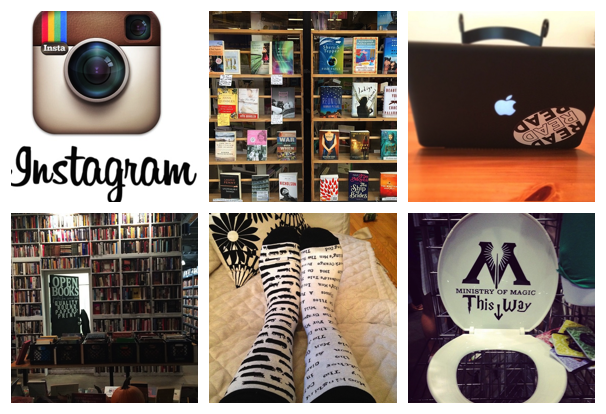 Save
By signing up you agree to our Terms of Service
Enter to win
$250 to spend at Barnes and Noble!