Critical Linking: April 4, 2015
JK Rowling on lessons one should take from failure. A nice little round-up of Rowling knowledge.
____________________
2) Set triggers.
Make reading a habit by setting triggers. For example, breakfast (among other things), is my trigger. Whenever I break the fast, I make it a rule to read. You can do this for anything—when you go the washroom, when you're riding the subway, while you eat dinner, before bed—you get the point. Your triggers will act as a friendly reminder that you should read. It may take some time getting used to (like all habits do), but it's worth it!
Though some of the tone in this piece is annoying, the 10 tips for how to get more reading into your day are solid.
____________________
The SYNC program returns May 7th and runs for 14 weeks through August 13th. Below we are pleased to announce the 28 titles for this year. Full schedule with pairings coming soon!
Free audiobooks for download each week for 14 weeks, starting next month. You can pick a YA title, a classic title, or one of each every week. Bookmark this! Free audiobooks!
____________________
More than 15,000 readers voted in the annual survey of Australia's 101 favourite books. International best-selling book-turned-film The Book Thief topped the list for the second consecutive year.
I wonder how many of these titles would show up on a poll of America or Canada's 101 favorite books.
____________________
Lovers of old-book-smell are in for a treat: The good people at the new Bay Area Book Festival have plans to make a library with walls made of books. 
The festival received over 50,000 books from the Internet Archive last year, and is hoping to make something substantial with them. With the help of FLUX Foundation, they plan to convert the tomes into plaza-like space. The project has been dubbed Lacuna and will hopefully be unveiled this June during the festival at MLK Civic Center Park. The whole thing will cost about $10,000, so they are looking for help with a Kickstarter. 
This library made entirely out of books is really interesting and likely to make those who see books as sacred objects unhappy. I think it's neat.
____________________
Follow us on Twitter for more bookish goodness!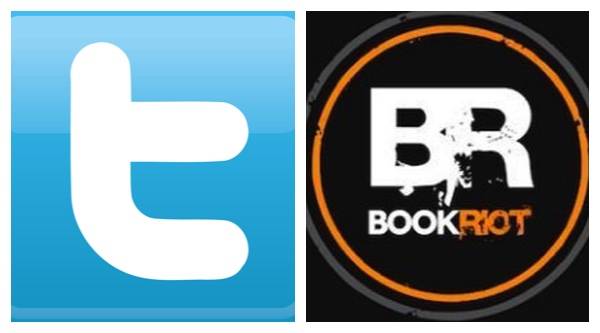 Save
By signing up you agree to our Terms of Service
In 1975, Truman Capote published a short story that ended his literary career. Listen to
Annotated
on
Apple Podcasts
or
Google Play
to hear how.