Book Riot's Deal of the Day for March 29th, 2015
Today's Deal
From a master Scandinavian crime writer,
Nemesis by Jo Nesbo for $.99. Get it here (or click cover image). This deal is also available through other major digital retailers, so check your favorite.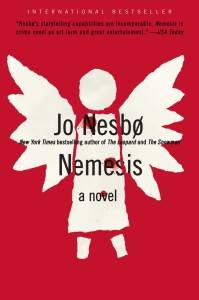 Recent Book Riot Deals that are still valid:
A Prayer for Owen Meany by John Irving for $1.99.
Station Eleven by Emily Mandel for $2.99
The Lightning Thief by Rick Riordan for $1.99
Dark Places by Gillian Flynn for $2.99.
The Handmaid's Tale by Margaret Atwood for $2.99
Ready Player One by Ernie Cline for $2.99
Never Let Me Go by Kazuo Ishiguro for $2.99
_____________________

By signing up you agree to our Terms of Service