The Week's Most Popular Posts: March 23 – 27, 2015
Here's a look back at the week's most popular posts here on Book Riot: 
As I was drafting this post, I had a conversation with a woman I find brave and brilliant and wise, but she is currently dealing with on- and off-line aggression of a level I have never had to process. As we talked today, we came to realize that there is a gap between male and female experience: men often do not understand the impact of comments they make on the women who have to hear them. Just like a man might never think twice about walking down the street at night behind a woman while that woman is wondering if she is being followed, what might seem like a harmless joke from a man to a woman on Twitter may in fact be another threatening second in a day filled with them for that woman. And when the woman expresses anxiety or dismay, the response is, "I was joking. You misunderstood me. I'm not that guy." This, I think, is an empathy gap, where people who perhaps do not think they mean to aggress do so simply because they are unaware of the power of their words.
from Why I Quit Goodreads (Or, The Bookternet Is Not Safe For Women) by Brenna Clarke Gray
____________________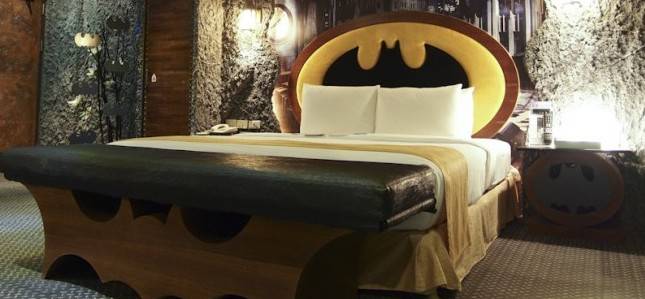 from A Storied Stay for Literary Lovers: 10 Great Bookish Hotels by Kelly Jensen
____________________
I took a look at information about the number of bookstores in each state and then just divided this by the number of people living in that state to figure out how many people there were per bookstore. And then we get two groups, the yellow and the red, for the best ten and the worst ten states for bookstore privacy-lovers.
from What Are The Best and Worst States for Bookstore Lovers? by Johann Thorsson
____________________
I love my job (because I have one of the best jobs in the world), but that doesn't mean a girl can't daydream, and there are some books that make you want to head out the door and take up a whole new life. Whether or not you actually share the skills of the writer in question (or even the general inclinations) some authors detail other professions so well that you can't help but envy them their calling. And Nina MacLaughlin is one of those writers. Her memoir Hammer Head, published earlier this month, is at the top of my list of books that make me want to quit my job, learn a whole new set of skills, and find out if the grass really is greener on the other side of the fence.
from 5 Books That Make Me Want To Quit My Job by Jenn Northington
____________________
from Little Women Dream Cast by Jessica Woodbury
____________________
I need a break from dead girls as entertainment; girls who are thrown away for the sake of mystery, intrigue, and drama. It's part of a larger problem where women are seen as dispensable and the real action goes on with or without them. Their deaths (and lives) are just titillating blips that set the stage for the actual story. And I need a break from books where dead girls are passive plot devices to further the narratives of men, murderers, investigators, and society at large.
from Why I Need A Break From Books About Dead Girls by Rachel Smalter Hall
____________________

Sign up for our Quarterly Box and get books and bookish goodies in the mail every three months. Because book mail > other mail.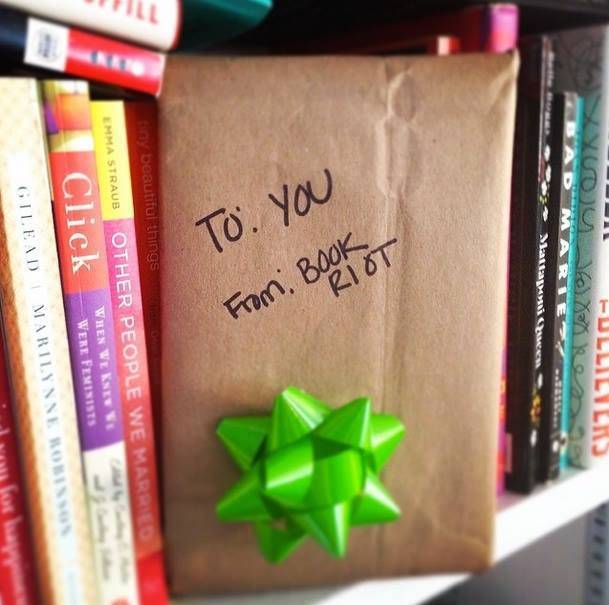 We have 10 copies of
A Gentleman in Moscow
by Amor Towles to give away to Book Riot readers!
Go here to enter for a chance to win
, or just click the image below. Good luck!