Panels Tee: Come One, Come All!
If you're a fan of comics and are looking for some new threads to wear this con season, how about a brand new snazzy Panels tee? The shirts have the colorful Panels logo on black, and they come in crew neck and v neck styles—and yes, fellow ladies, there are women's sizes and styles as well!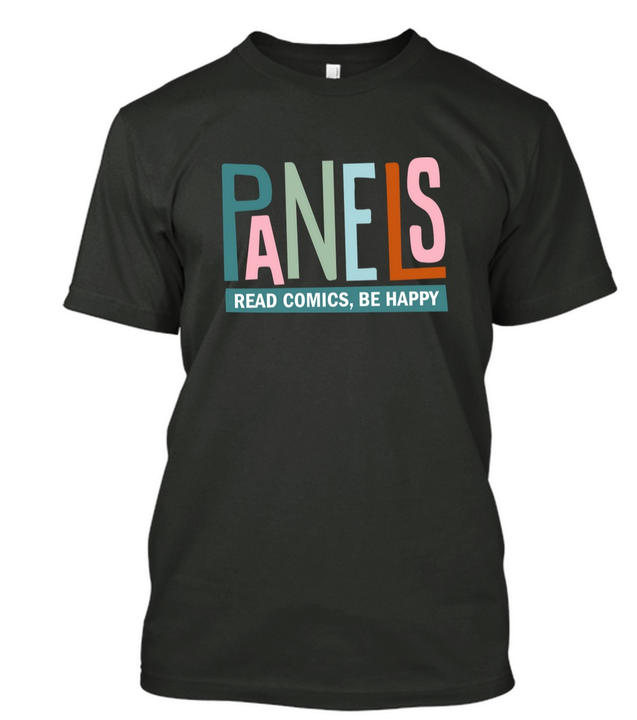 To buy, head over to TeeSpring and order, but don't wait too long–these babies are only on sale for two weeks before they disappear into the ether.
____________________
Follow us on Twitter for more comics goodness!
By signing up you agree to our Terms of Service
We're giving away a custom book stamp for your personal library. Go
here to enter for a chance to win
, or just click the image below. Good luck!