Critical Linking for March 25th, 2015
King has written over 50 books! These books have spun out famous horror characters, so which one are you?
I'm such a scaredy cat that I was too afraid to even take this Which Stephen King Character Are You ? quiz. Maybe you are braver than I am.
__________________________
And on this evening, as it has for the last 18 years, an eclectic group of readers gathered, their book club devoted to a single novel: "Finnegans Wake" by James Joyce. This roiling magnum opus published in 1939 is notorious for its difficulty, its impenetrability, its circular structure, its dream-within-a-dreamness, its onion layers, its allusions, its puzzles, its double, triple, quadruple entendres. It ends in the middle of a sentence — with the word "the" — and begins on Page 1 in the middle of the same sentence. It took Joyce 17 years to write. Experts estimate about 60 languages appear in its 600-plus pages. For the Thirsty Scholars, as this band of "Wake" enthusiasts is known, it took 13 years to make it through the book the first time. In 2010, they started it again.
I think these folks are my new heroes.
__________________________
None of this bodes well for the future. Still, I remember the shout of my friend that day after Christmas: No! This is precisely the time when artists go to work. There is no time for despair, no place for self-pity, no need for silence, no room for fear. We speak, we write, we do language. That is how civilizations heal.
New Toni Morrison essay at The Nation.
__________________________
In fact, it seems that versions of the six-word story appeared long before Hemingway even began to write, at least as early as 1906, when he was only 7, in a newspaper classified section called "Terse Tales of the Town," which published an item that read, "For sale, baby carriage, never been used. Apply at this office."
The truth about the most famous story Hemingway never wrote.
__________________________
We run a pretty sweet little bookish Instagram account, if we do say so ourselves (and we do). Come check it out.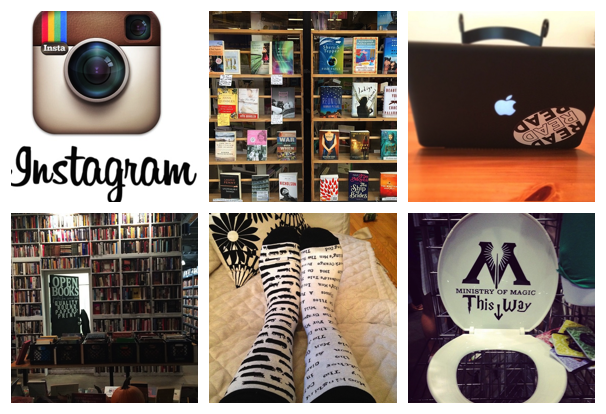 By signing up you agree to our Terms of Service
In a book lover's life, there's nothing as magical as a perfect, surprising recommendation from someone who just
gets
you. But finding those people can be tough! That's where
TBR
comes in. Go here to find out more, or just click the image below: