Inbox/Outbox: March 20, 2015
My ginger lifemate Rebecca Schinsky is off being awesome, so you get the crazy Well-Readhead today. I'm excited to tell you all about my reading week, and looking forward to hearing about yours. Now hold on tight, because your TBR is about to get bigger!
Inbox (Books Acquired)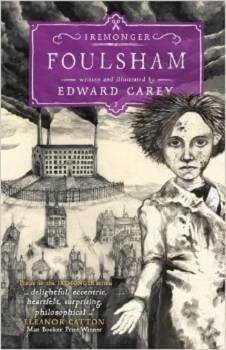 Foulsham: The Iremonger Trilogy Book 2 by Edward Carey (July 7, Overlook Books)
The first book in this series, Heap House, is crazy-wonderful, so I'm extra-psyched about this one! Imagine if the Trash Heap from Fraggle Rock wrote Downton Abbey, and you have the Iremonger clan: They're a large family of snooty aristocrats who live in the middle a dump. I'm not going to tell you what happens in the first one – I'll just say that it was wildly fun and weird, and Edward Carey has the most delightful imagination. And there's plenty of time to read it before this one comes out!
The Animals by Christian Keifer (Liveright, March 23)
Since Katie at Liveright recommended one of the best novels I've read, I will gladly read everything else she thinks I will enjoy. This one is about Bill Reed, who cares for injured animals at a wildlife sanctuary in Idaho. His quiet life is thrown into upheaval when a childhood friend is released from prison and threatens to reveal Bill's hidden past. Comparisons to Denis Johnson means this one is right in my wheelhouse.
Outbox (Books Finished)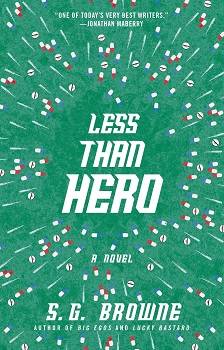 Less Than Hero by S. G. Browne
Browne has been releasing consistently entertaining novels for some time now, and this one is no different! Lloyd Prescott, a test guinea pig for a pharmaceutical company, discovers that one of the drugs he's been given has strange side effects: He can make people fall asleep at his will. Soon he forms a ragtag group of crime fighters to send the city's criminal element into hibernation…until a villain with the same powers shows up on the scene. Perfect for fans of Tom Holt and Tim Dorsey. And people who like fun.
Mother of God: An Extraordinary Journey into the Uncharted Tributaries of the Western Amazon by Paul Rosolie
I could probably do a Genre Kryptonite post about my love of books pertaining to the Amazon. This one is Rosolie's account of his own adventures on the Amazon, in one of the most biodiverse places on Earth, complete with snakes, poachers, jaguars, and more! Fans of The Lost City of Z will love it.
In the Queue (What I'm Reading Next)
Queen of the Night by Alexander Chee (February 2, 2016, Houghton, Mifflin, Harcourt)
I am so excited about this, I should really just upload a video of me jumping around and squealing. Chee is one of the most wonderful humans on the planet, IMHO, and a fantastic writer. If you're not familiar with his work, or him, you should check him out. Twitter is a great place to start: @alexanderchee. And for those of you eagerly awaiting this book, I've made a handy countdown clock!
White Knight by Bracken MacLeod
I was a big fan of MacLeod's last book, Mountain Home, so I'm happy to be reading his latest, about a man looking for justice in a race against the clock. An imperfect legal system has cost the White Knight almost everything, but he has one last chance to try and make things right. MacLeod's novels are very slim, but they pack quite a wallop!
That's all for me. Quid pro quo, Clarice.
____________________
Expand your literary horizons with New Books!, a weekly newsletter spotlighting 3-5 exciting new releases, hand-picked by our very own Liberty Hardy. Sign up now!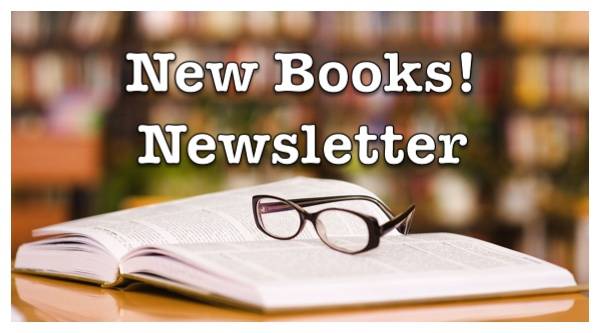 Follow Book Riot on Instagram
for books. Obviously.