Critical Linking: March 19th, 2015
Sometimes you just want to lose yourself in a big, meaty novel full of complex characters grappling with oh, say, the meaning of life. Get lost and found with one of these fourteen epic sagas, featuring unlikely heroes and plot arcs so finely wrought that you'll be seeing double rainbows all the way to springtime.
These 14 Epic Sagas to Get Lost In will keep you reading, and dreaming, for a good long while.
____________________
Rakuten is beefing up its digital content chops after it announced the acquisition of ebook and audiobook marketplace OverDrive for $410 million. The Japanese e-commerce giant got into the e-reader game when it picked up hardware maker Kobo for $315 million in 2011. It stands to reason then that U.S.-based OverDrive, which was founded way back in 1986 and offers over 2.5 million titles from more than 5,000 publishers today, will be put to work providing greater choice and reading material for Kobo owners.
Maybe Rakuten will use Kobo to bring some better UI and UX to OverDrive, which is powerful, but clunky.
____________________
And he revealed that this presaged the launch of a consumer-facing website after the summer. He said: "We have invested millions of pounds in a new site that we are going to launch [later this year]." However, he added that the website would cater to the needs of readers, not simply be used to market books. "What consumers tell us is that they don't want to come to a website such as this either to discover books or to buy them, what they want to use the website for is to forge a bigger bond with authors. We see what we are doing as forming the bridge between these two." Weldon said he expected the site to give PRH a "real competitive advantage" over other publishers.
So Penguin is launching a big new books site. But it won't sell books. Huh.
____________________
We run a pretty sweet little bookish Instagram account, if we do say so ourselves (and we do). Come check it out.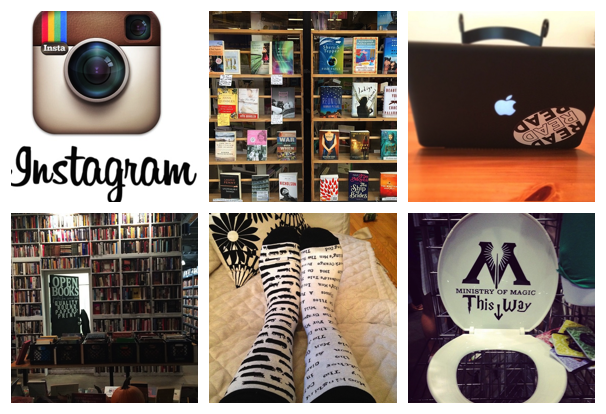 By signing up you agree to our Terms of Service
It's here. A
14-day free trial
for Book Riot Insiders ★★★