The Week's Most Popular Posts: March 9 – 13, 2015
Let's take a look back at the week that was: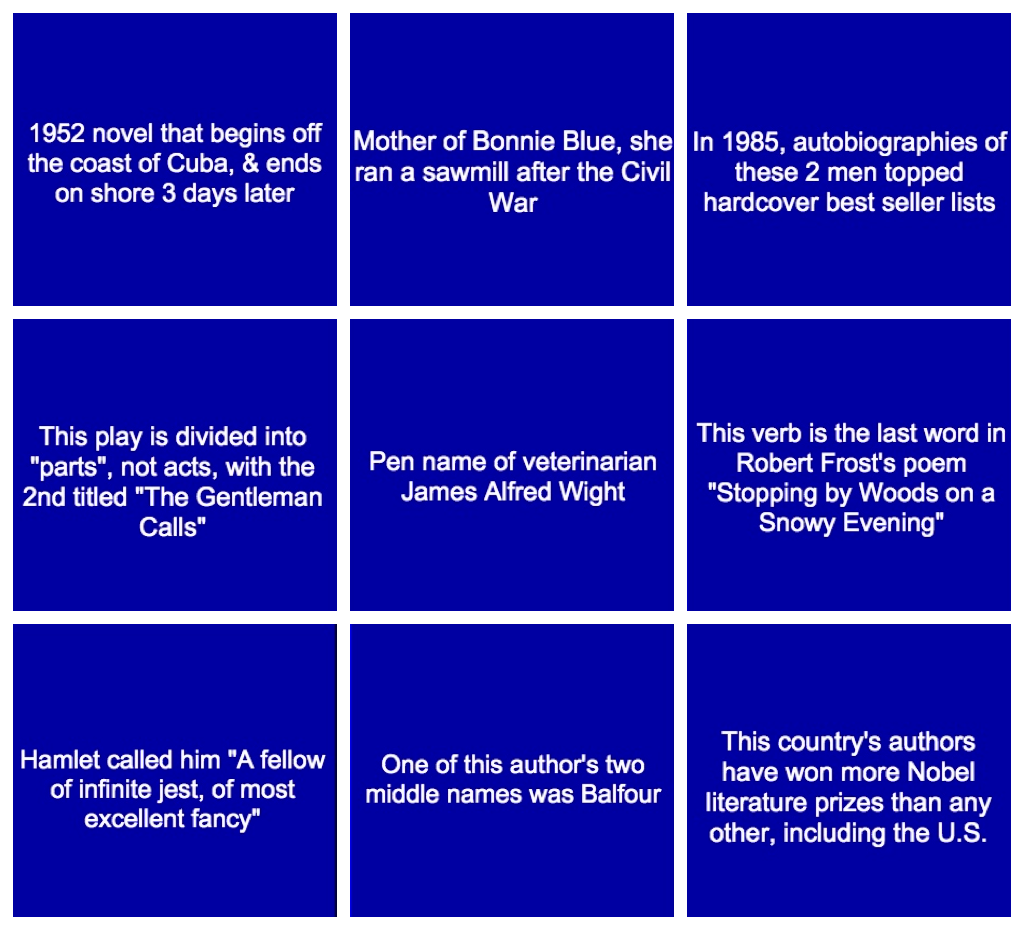 It would be nearly impossible to collect every instance of literary trivia from Jeopardy for a single blog post. But it's not impossible to honor the show by offering up a near-comprehensive look at the bookish Final Jeopardy answers in hopes of letting literary trivia buffs put their skills to the question-making test.
– from What Are Bookish Jeopardy Categories, Alex? Part One by Kelly Jensen
____________________
It's a problem because it assumes that the only reason men might be interested in understanding women's experiences is sex or its sometimes-product (female children). It says that a woman's value as a person (and especially a person worth getting to know) is all about her proximity and connections to a man. Women can be understood readily as men's daughters, men's wives, men's mothers, but only with more difficulty as people of their own with lives and interests and needs and experiences and desires of their own.
It's a problem because it reproduces and reinforces a binary approach to gender, where men and women (and masculinity and femininity) are distinct, immutably separate categories. And that is, gloriously, not the world we live in.
"All things woman and female" are not mysterious, obscure, or alien. They are part of our world–the world in which we write and we read. And I'm comfortable with wanting authors, who are usually trying to capture and communicate something about the world around them (even if they add giant grasshoppers), to take seriously the lives of literally 51% of the people around them.
– from Women Aren't Aliens (and Other Thoughts on the Andrew Smith Controversy) by Derek Attig
____________________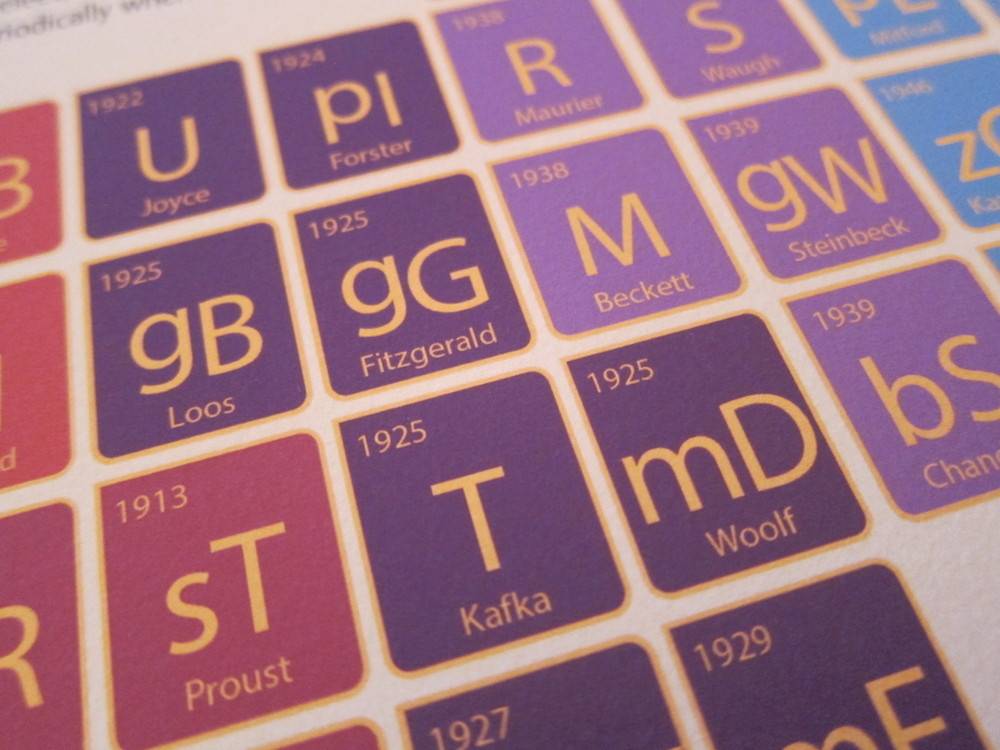 – from Book Fetish: Volume 150 by Rachel Manwill
____________________
So what were New York City subway and bus patrons reading during my commutes from February 20th and March 5th? Here are the results of my (not very comprehensive) book spy mission:
February 20, 2015
6 Subway Train: The One in the Middle is the Green Kangaroo by Judy Blume; Cat on a Hot Tin Roof by Tennessee Williams
4 Subway Train: A book by Danielle Steele (this stealthy reporter could not see the title)
February 21, 2015
2 Subway Train: Speak by Laurie Halse Anderson; The Mysteries of Pittsburgh by Michael Chabon; Sua Sponte: The Forging of a Modern American Ranger by Dick Couch
– from 14 Days As a Public Transit Book Spy by Karina Glaser
____________________
– from More Bookish Cross Stitch and Embroidery by Cassandra Neace
____________________
Like any extreme sport, hardcore reading has its perils.
For example:
The other day, I was absorbed in Elizabeth Knox's Dreamquake while enjoying a crepe on my lunch break. I was so focused on the character's travails that I failed to notice a large slice of proscuitto slide out of my crepe. When a string of melted cheese landed on my chin, I reached blindly for my napkin…and ended up gently wiping my face with proscuitto.
– from Dangerous Consequences of The Book Life by Becky Cole
____________________
Sometimes, for me, it feels as though reading is similar to eating. We consume books, pull ourselves through plot lines, turn the pages, then the back cover and move on to something else– the next meal. Listening to a book or poem can slow us down and even allow us to concentrate and take small bites. There's nothing more fantastic than another convenient way to soak up poetry and stories.
Teachers and professors rejoice! Here are my best finds of spoken content available via Spotify, all very easy to listen to on your own or bring into a classroom.
– from Sweet Literary Tracks on Spotify by Jessi Lewis
____________________
Like chattin' up other readers and keeping track of your books on Goodreads? So do we! Come give us a follow.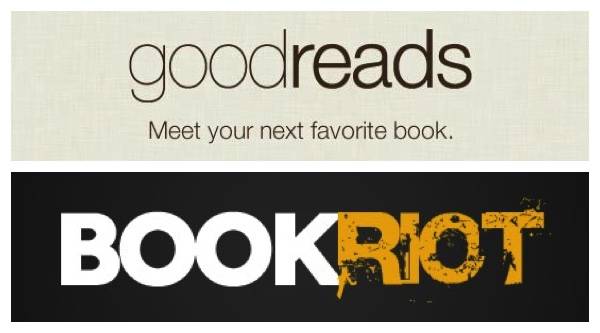 Enter to win
$250 to spend at Barnes and Noble!