Critical Linking: March 14, 2015
Each book also cleverly captures a bit of the character's essence — it's like they're right there with you while you read.
It's not hard to see why they would want to read these books. From the moral ambiguity in Don's pick, The Spy Who Came In From the Cold to Joan's steamy choice of Lady Chatterley's Lover, they see their own conflicts on the page — and you can, too.
If you love Mad Men and love reading (that's why you're here, right?), then you'll dig this look at 11 books in Man Men that represent each character. 
____________________
16. PURPLE rhymes with hirple, meaning "to limp" or "walk awkwardly," and curple, an old Scots word for the hindquarters of a horse.
And you can pull this one out at your parties by proving that these 23 words which supposedly have no rhyming words for them do, in fact, have rhyming companions.
____________________
It was only when I read Sally Gardner's The Strongest Girl In The World that my eyes were opened up to the possibility of girls being as good as, or better than boys. Josie Jenkins would then become my literary hero, and my response to any sexist remark I heard or was told. "But, but, Mummy, Josie Jenkins did this!" I would then go on to read books by authors that had 'strong girls'. For me, this didn't mean that they had to be physically strong. These were simply girls who were in control of their situations and refused to be controlled. I would fall in love with Ana from Anna Hibiscus by Atinuke and she was better because she was a black girl, like me, living in a country in Africa but daring to be different. Now, I look back on this and realize that this was my feminist awakening. At nine, I had no idea what feminism was, but these books gave me permission to stop negotiating the status quo, but to start challenging it.
A wonderful piece from a teen girl about how books made her a feminist.
____________________
Tom Gauld's comics about books and reading are so fun.
____________________
We run a pretty sweet little bookish Instagram account, if we do say so ourselves (and we do). Come check it out.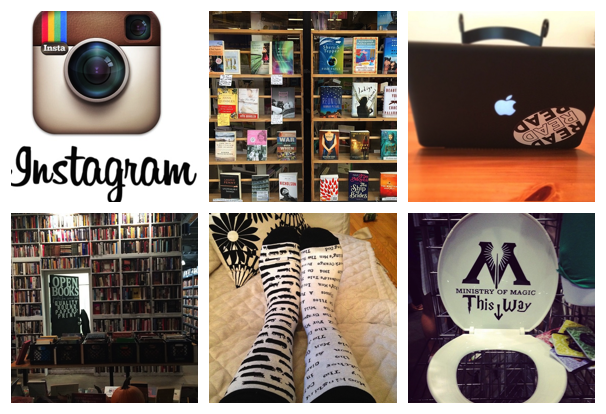 Save
By signing up you agree to our Terms of Service
Start your 14-day free trial
and enjoy the perks of exclusive podcasts and emails, the New Release Index, and behind-the-scenes access.