My 5 Favorite Harry Potter Spin-Offs
With the Harry Potter series, J.K. Rowling gave us the wizarding world — and the fans took it from there. I am regularly amazed at the ingenuity, savvy, and skillz of the HP fandom, and in their honor I give you five of my favorite spin-offs that are fan-created and run.
1. The Apparating Library
The Harry Potter Alliance is a pioneering fan activism organization that does a lot of amazing work, and the Apparating Library might be my favorite. It pops into existence anywhere the Harry Potter Alliance is tabling — for example, I scored a copy of Aristotle and Dante Discover the Secrets of the Universe at last year's Yule Ball.
SCORE!!!! thank you @TheHPAlliance and the Apparating Library #YuleBall2014 pic.twitter.com/Qa10Q3xSlZ

— jenn n (@jennIRL) December 22, 2014
It also helps collect books for libraries and literacy charities every year, with its Accio Books! drive. Last year they collected more than 50,000 books for Brightmoor Community Center in Detroit, MI as well as charities all over the country; this year, they're aiming to go even bigger. And you can even be a member now (or score an amazing Hermione Granger mug); check out their IndieGogo campaign for more details.
2. College of Wizardry: a larp for witches and wizards
Would you like to help a group of LARPers* buy a castle? The College of Wizardry is working on it. This intrepid group has created an immersive magic school experience that gives you a whole new wizarding world to play in, complete with Houses, a magical system, political drama, mythology, and more.
*For the uninitiated, LARP stands for Live Action Role Play; think Halloween or the Renaissance Faire, but you're in character the whole time along with everyone else.
3. "Racebent" Hermione
Not only have many fans decided that Hermione is not white, but they've gone ahead and drawn their interpretations. And the text itself is completely open to this; as many fans have pointed out, her skin tone is rarely described, and mentions of it include one in the Prisoner of Azkaban as "very brown." I find the art amazing, and the arguments not only compelling but a great example of how pervasive the "white as default" mentality is. When a character is barely described by an author, and never with a specified race, that should leave the door wide open. Why couldn't she be of African, Indian, or really any other descent? No reason at all!
4. The Actual, Real Live Quidditch World Cup
You guys. People play Actual Quidditch, in Actual Real Life, and I have seen it happen! No, not through some secret society; you can see it too. Not only is there a US Quidditch organization that "governs the sport of quidditch and inspires young people to lead physically active and socially engaged lives," but they hold a Quidditch World Cup every year. This year's is in Rock Hill, South Carolina, and consider me officially jealous of anyone who gets to go. And if you can't make it either, you can always join a local team.
5. GeekyCon (formerly known as LeakyCon)
Did you know that there was a fandom convention that celebrates all things geeky — and that's not a comics convention? I didn't either, until last year when I attended LeakyCon. It started out as a celebration of the Harry Potter fandom, and now encompasses almost a week of programming on everything from Doctor Who to YA literature — hence the name change. This year's is July 30 to August 2 in Orlando (conveniently adjacent to The Wizarding World of Harry Potter). I will forever be grateful to the organizers for introducing me to Tonks and the Aurors, who sing not only about HP but about The West Wing.
____________________
Did you know that Book Riot has a YouTube channel? We do. It's new and we are having fun with it. Check it out here.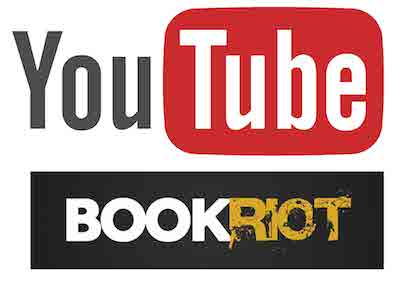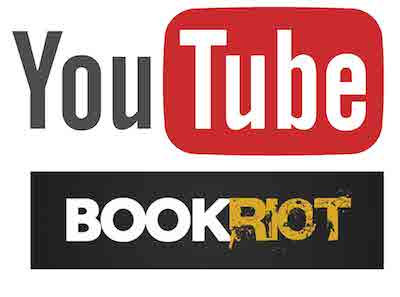 Save
By signing up you agree to our Terms of Service
We have a $100 e-gift card to the country's only romance-only bookstore, The Ripped Bodice!
Go here to enter for a chance to win
, or just click the image below. Good luck!