The List List #145
This week's List List is sponsored by The Winner's Crime by Marie Rutkoski.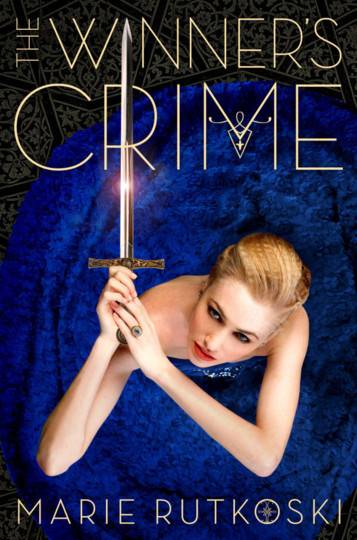 A royal wedding is every girl's dream. It means one celebration after another: balls, fireworks, and revelry until dawn. But to Kestrel it means living in a cage of her own making. As the wedding approaches, she aches to tell Arin the truth about her engagement—that she agreed to marry the crown prince just to guarantee Arin's freedom—if she could only trust him. Yet can she even trust herself? For Kestrel is becoming very good at deception. She's working as a spy in the court. Kestrel's running a high risk, but she has always been tempted by a gamble. If caught, she'll be exposed as a traitor to her country. Yet even as the danger grows, she can't help searching for a way to change her ruthless world…and she is close to uncovering a shocking secret…
____________________
at Huffington Post, 9 Amazing Female Graphic Novelists, Illustrators, and Cartoonists You Should Read
at 7 Brands, the 50 Most-Translated Books
at CBC, 12 Canadian Women Writers You Need to Read
at The Guardian, 10 Magical Quotes from Philip Pullman
at HuffPo Books, 4 Books For Young Women Going Through a Quarter-Life Crisis
The Baileys Women's Prize for Fiction Longlist
at Flavorwire, 25 Books About Grief, Death, and Dying
at BuzzFeed Community, 13 Things By Women You Can Read in One Sitting
at Women Write About Comics, 5 Reasons You Should Be Reading OCY-C
and…
at Biographile, 11 Charlotte Bronte Quotes For Independent Readers
Save
We're giving away the
10 best mystery/thrillers of 2019
so far!
Go here to enter.