Critical Linking: March 13th, 2015
So, we're presenting 21 emerging authors with either debut or sophomore books out in 2015 that you'll want to grab from your local bookstore. These rookie memoirists, poets, short story writers, and novelists are bound to be heavy-hitters. And, to think, this is only the beginning.
It really is amazing how many amazing new voices keep coming year after year. A great list of 21 new authors to get to know.
_____________________
The fiction prize was given to Marilynne Robinson's "Lila" (Farrar, Straus & Giroux), a companion to her earlier novels about the small town of Gilead, Iowa: "Gilead" (also a winner of the National Book Critics Circle Award for Fiction) and "Home." No one writes so simply yet profoundly of our yearnings and struggles, our troubling doubts and grateful affirmations of the good when we encounter it at last.
Marilynne Robinson wins 2014 National Book Critics Circle Award for fiction.
_____________________
Sir Terry Pratchett, fantasy author and creator of the Discworld series, has died aged 66, eight years after being diagnosed with Alzheimer's disease.
One of the great imaginations and a particularly beloved author.
_____________________
Total revenue for the 1,209 publishers who submit figures to the AAP's StatShot program rose 4.9% in 2014 to $15.72 billion, the association reported this morning. The increase was led by the children's/young adult segment, while sales of adult books saw a slight drop. In the children's/YA segment, revenue increased 20.8%. In adult books, sales fell 1.4%.
Sounds like it was a very good year for the publishing business.
_______________________
We run a pretty sweet little bookish Instagram account, if we do say so ourselves (and we do). Come check it out.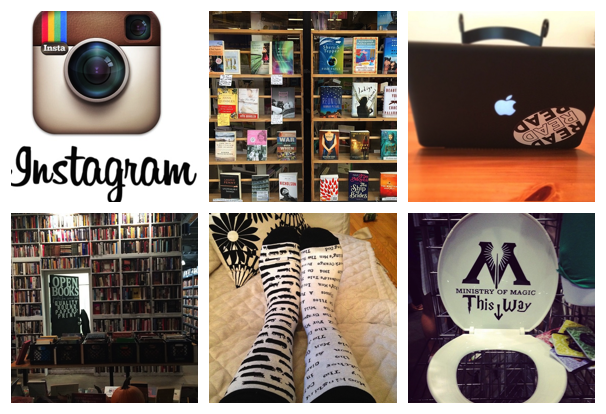 By signing up you agree to our Terms of Service
As part of Season 2 of our podcast series Annotated, we are giving away 10 of the best books about books of 2017. Go
here to enter for a chance to win
, or just click the image below: