Critical Linking: March 12th, 2015
I like parent-teacher conferences. I have excellent relationships with the vast majority of my parents over the years, and in some ways, the parents of my former students once saved my career. Nevertheless, if I could, this is what I wish I could say to parents during my upcoming parent-teacher conferences. While these 12 things pertain specifically to me, I strongly suspect that they will also pertain to most teachers as well.
A surprisingly moving list of 12 things teachers wish they could say to parents.
____________________
The Heart Goes Last, Atwood's first standalone novel since the Man Booker Prize-winning The Blind Assassin in 2000, will be published on 24th September, the day that will also see Virago publish the paperback edition of Atwood's most recent short story collection, Stone Mattress. Virago will publish The Heart Goes Last in paperback next year.
The new novel is described as a "wickedly funny and deeply disturbing", set in the near future where lawful people are locked up while lawless people roam free. It centres on Charmaine and Sam, who live in their car and survive on odd jobs, when they see an advert for Consilience, a social experiment offering stable jobs and a house in return for giving up their freedom every second month, swapping their suburban home for a prison cell.
New Atwood is always welcome news.
____________________
Now the State of Alabama has been drawn into the debate. Responding to at least one complaint of potential elder abuse related to the publication of "Watchman," investigators interviewed Ms. Lee last month at the assisted living facility where she resides. They have also interviewed employees at the facility, called the Meadows, as well as several friends and acquaintances.
I am not surprised at this turn of events. I hope our worst fears prove unfounded.
____________________
We run a pretty sweet little bookish Instagram account, if we do say so ourselves (and we do). Come check it out.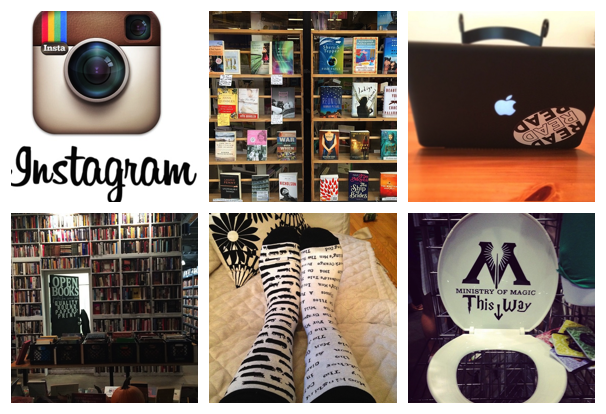 By signing up you agree to our Terms of Service
Follow Book Riot on Instagram
for books. Obviously.