23 Of The Best Books About Rich Kids Misbehaving
This Riot Recommendation is sponsored by Very Twisted Things by Ilsa Madden-Mills, a standalone novel in the New Adult Romance Briarcrest Academy series.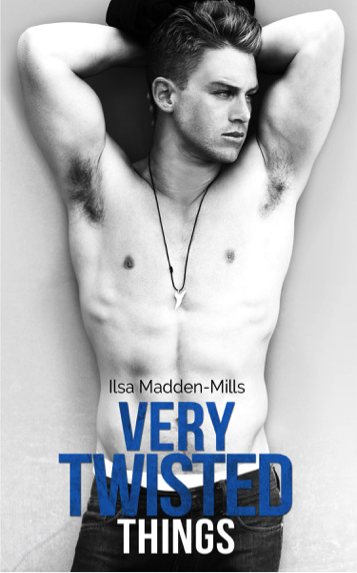 Vital Rejects front guy Sebastian Tate never imagined his YouTube music video would go viral, sky-rocketing him to acting success in Hollywood. Okay, maybe he did. After all, he's a cocky dude who knows he's hot-as-hell, and it was only a matter of time before his stars aligned.
But life in Tinseltown is never what it seems.
After being cheated on, his only rule to falling in love is simple: Keep Calm and Don't Do It. Spying on his mysterious new neighbor with binoculars seems innocent enough, but quickly escalates into an erotic game between two very unlikely people.
Twenty-year-old Violet St. Lyons is a world-renowned violinist who's lost her mojo on stage. She hides away in a Hollywood mansion, trying to find her way through her twisted past in order to make her future.
He's the life of the party with girls chasing him down for his autograph. She's the introvert with a potty mouth who doesn't even know who he is. When they meet, stars collide, sparks fly, and clothes come off. Yet, giving his heart to a girl isn't Sebastian's plan; falling for a guy who craves attention isn't Violet's.
Welcome to Briarcrest Academy—Hollywood style—where sometimes the best things in life are VERY TWISTED THINGS.
____________________
They have money, distracted parents, and a sense of entitlement the size of the Titanic: it's a sure-fire formula for excellent novelized shenanigans. Whether they're committing felonies on crusty New England school grounds (hello, The Secret History), hiding secrets from each other and everyone they know (Pretty Little Liars, anyone?), or engaging in other activities that would make their parents break out in hives, we wanted to know what your favorite books about rich kids misbehaving were and you answered.
Here's a round-up of 23 of your favorite badly behaving rich kids. Prepare to (love to) hate 'em:
American Psycho by Bret Easton Ellis
Atonement by Ian McEwan
Blue Bloods series by Melissa de la Cruz
Bringing Down the House by Ben Mezrich
The Conspiracy of Us by Maggie Hall
Crazy Rich Asians by Kevin Kwan
The Disreputable History of Frankie Landau Banks by E. Lockhart
Gossip Girl by Cecily von Ziegesar
Great by Sara Benincasa
The Great Gatsby by F. Scott Fitzgerald
The Ivy by Lauren Kunze
Less Than Zero by Bret Easton Ellis
The Luxe series by Anna Godbersen
The Lying Game series by Sara Shepard
Pretty Little Liars series by Sara Shepard
Put Out More Flags by Evelyn Waugh
Rules of Attraction by Bret Easton Ellis
The Secret History by Donna Tartt
A Separate Peace by John Knowles
Spoiled Brats by Simon Rich
Sway by Zachary Lazar
The Virgin Suicides by Jeffrey Eugenides
We Were Liars by E. Lockhart
Enter to win a
new Kindle Paperwhite!