Critical Linking: March 8, 2015
In any given year, the number of books about one racial group would go up slightly while the number of books about another group decreased. However, Kathleen Horning, the center's director, and other advocates for diversity in children's literature see indications that 2014 might be the year the trends began to change. In February, the center released its newest data, which for the first time showed a year-over-year increase in every category. The quantities remain tiny when considered as a percentage of children's books published in the U.S.
A look at this year's diversity in children's lit statistics, along with a look at what the We Need Diverse Books campaign will be working on this year.
____________________
The first few months of 2015 alone have brought us the following books with nameless protagonists: Tom McCarthy's "Satin Island," Ben Metcalf's "Against the Country," Greg Baxter's "Munich Airport," Daniel Galera's "Blood-Drenched Beard," Deepti Kapoor's "A Bad Character," Paul Beatty's "The Sellout," Alejandro Zambra's "My Documents." Surely others have escaped my notice. It's an epidemic of namelessness.
An interesting piece about nameless protagonists in fiction, both current and historic.
____________________
Why don't we dress ourselves and our kids up as our favorite book characters in the States for World Book Day? This round-up of kids in costumes is so great.
____________________
I love a good weird bookstore. Here's a look at 5.
____________________
Want more bookish goodness, news, posts about special book deals, and the occasional puppy reading pic? Follow us on Facebook: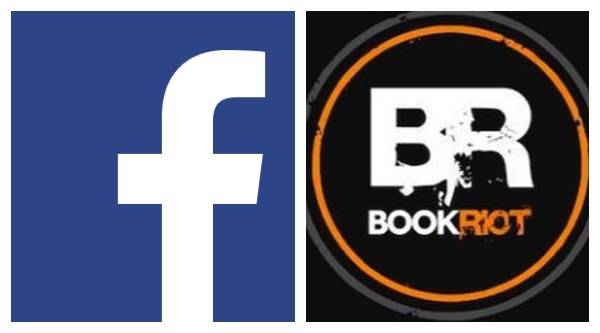 Save
By signing up you agree to our Terms of Service
Follow Book Riot on Instagram
for books. Obviously.