Critical Linking: March 7, 2015
Researchers say readers remember the location of information simply by page and text layout — that, say, the key piece of dialogue was on that page early in the book with that one long paragraph and a smudge on the corner. Researchers think this plays a key role in comprehension.
But that is more difficult on screens, primarily because the time we devote to reading online is usually spent scanning and skimming, with few places (or little time) for mental markers. Baron cites research showing readers spend a little more than one minute on Web pages, and only 16 percent of people read word-by-word. That behavior can bleed into reading patterns when trying to tackle even lengthier texts on-screen.
College students prefer print to digital. Also, can we quit with "digital natives" to describe a really diverse generation of people?
____________________
4. ME LOVE BEER
Episode: "Trilogy of error"
When Lisa introduces Homer to Linguo, her grammar correcting robot, he says "me love beer." When Linguo corrects him, saying "I love beer," the correction angle goes right over Homer's head, and taking Linguo at his word, Homer gets him a beer. Friendliness trumps grammatical chagrin for the win.
The 11 best uses of bad grammar in The Simpsons.
____________________
A crowdfunding exercise by Harry Potter fans to buy their own real-life 'Hogwarts' castle has raised 25 per cent of its target in the first 15 minutes.
The College of Wizardry's Harry Potter-themed events at Czocha Castle in Poland attracted global interest following an article by the Telegraph, and now its organisers are looking to expand their scholarly pursuits by buying a castle of their own.
Harry Potter fans coming together to buy a castle to do more live action Harry Potter play. This is great fun.
____________________
10. On nonsense: "I like nonsense, it wakes up the brain cells. Fantasy is a necessary ingredient in living; it's a way of looking at life through the wrong end of a telescope. Which is what I do, and that enables you to laugh at life's realities."
Dr. Seuss's birthday was this week, and these 10 quotes by him about his work are a hoot.
____________________
Why yes, I'd love to visit every single one of these majestic libraries before I die.
____________________
Expand your literary horizons with New Books!, a weekly newsletter spotlighting 3-5 exciting new releases, hand-picked by our very own Liberty Hardy. Sign up now!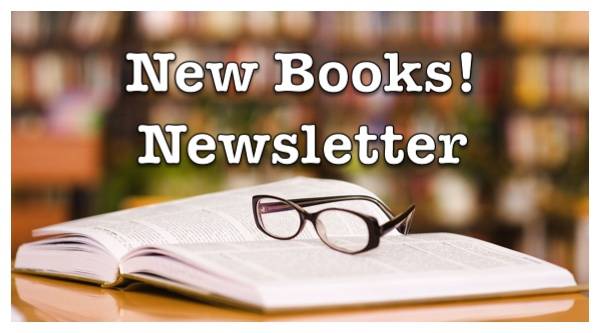 Save
By signing up you agree to our Terms of Service
We have a $100 e-gift card to the country's only romance-only bookstore, The Ripped Bodice!
Go here to enter for a chance to win
, or just click the image below. Good luck!