The List List #144
This week's List List is sponsored by The Winner's Crime by Marie Rutkoski.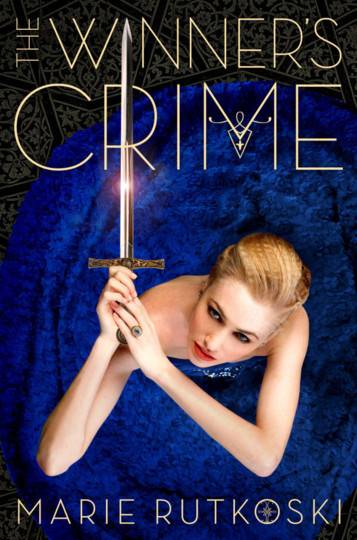 A royal wedding is every girl's dream. It means one celebration after another: balls, fireworks, and revelry until dawn. But to Kestrel it means living in a cage of her own making. As the wedding approaches, she aches to tell Arin the truth about her engagement—that she agreed to marry the crown prince just to guarantee Arin's freedom—if she could only trust him. Yet can she even trust herself? For Kestrel is becoming very good at deception. She's working as a spy in the court. Kestrel's running a high risk, but she has always been tempted by a gamble. If caught, she'll be exposed as a traitor to her country. Yet even as the danger grows, she can't help searching for a way to change her ruthless world . . . and she is close to uncovering a shocking secret . . .
____________________
at Ink Tank, 5 Weird Bookshops Every Book Lover Will Adore
at BBC Future, 5 Things Alice in Wonderland Reveals About the Brain
at Mental Floss (video), 43 Words Invented by Authors
at BuzzFeed Books, 22 Contemporary Authors You Should Definitely Be Reading
at Flavorwire, History's Wildest Literary Rumors
at io9, The Sci-Fi and Fantasy Books You Can't Afford To Miss in March
at the Telegraph, 50 Books That Every Kid Should Read by 16
at CBC, Delicious-Looking Cakes Inspired by Literature
at Barnes and Noble's Sci-Fi/Fantasy Blog, 5 Awesome Alternate-Earth Stories Coming in 2015
and…
at GalleyCat, Writing Tips From Famous Authors
We have 5 copies of
The Library Book by Susan Orlean
to give away!
Go here to enter for a chance to win
, or just click the image below. Good luck!