Critical Linking: March 3rd, 2015
No spellcheck. No autocorrect. No phoning a friend. Just you and the timer. Can you weed out the properly spelled words from the misspelled imposters?
This spelling quiz from The New York Public Library is surprisingly tricky.
_____________________
 But Salter went on to describe the reasoning behind each of the commas in question.
This essay by Mary Norris, longtime proofreader at The New Yorker, is all good, but this paragraph about James Salter defending individual commas is gold.
______________________
I do plan to be an occasional part of it, but if this is about me, then it's not going to succeed, or if it depends on my presence, it's not going to succeed. I want it to succeed on its own merits. I think that I'll make appearances, do things like teach a cartooning class or maybe down the line a screenwriting class. I am actually eager to work as a staffer there. I'd like to receive books and shelve books and maybe do some book talking of my own. That's something that I'm actually looking forward to, maybe working the cafe occasionally. I never got to do that kind of a thing, and I think it would be fun.
I will be following Jeff Kinney's bookstore experiment with great interest.
_____________________
It makes sense that those with a talent for uncovering meaning from patterns in strings of symbols would have a knack for creating palindromes. After all, a palindrome is just a meaningful string of symbols constrained by a specific type of pattern. In particular, Hilton's talent for visualizing two streams of information at once came in handy. He composed the champion palindrome in his head, without writing anything down, over the course of five hours, while lying in bed with his eyes closed.
It's not shocking that world-class codebreakers were exceptional with word games, but some of these palindromes seems superhuman.
_____________________
Did you know that Book Riot has a YouTube channel? We do. It's new and we are having fun with it. Check it out here.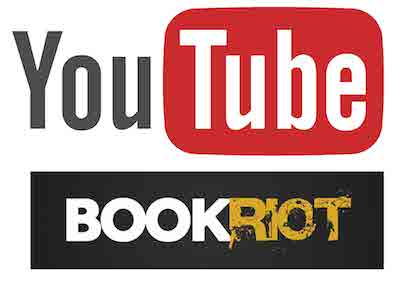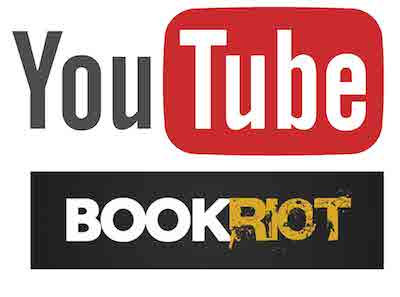 By signing up you agree to our Terms of Service
We have a $250 Barnes & Noble gift card to give away!
Go here to enter
, or just click the snazzy image below. Good luck!