Critical Linking: February 25th, 2015
History doesn't have to be the stultifying grind you remember from high school. It can be shocking, and funny, and sad — and even if you don't remember all the dates and faces, it can leave you knowing more about the world. Here are 10 popular history books that will change your view of reality.
Now this in an interesting book list.
____________________
Amazingly, all of Vonnegut's works remain in print, and his popularity shows no sign of waning. Yet to-date, there has been no definitive film documentary covering his extraordinary life and work. ROBERT WEIDE has been trying to correct that oversight for 33 years. In 2015, with your help, it will finally happen.
This seems a Kickstarter worth backing.
____________________
As reported in Time, Robertson had secured a book deal with Christian publisher Destiny Image before his decision to come out led to the contract being voided. Robertson's initial proposal, a collection of essays about "the millennial journey of faith" entitled Nomad: Not-So-Religious Thoughts on Faith, Doubt, and the Journey In Between, was accepted in 2014 while he was a student at the Moody Bible Institute, ostensibly as part of Destiny's commitment to publishing "unfiltered" evangelical authors and thought, and slated for an October 2015 release.
Oooof. An ugly side of publishing along ideological lines.
____________________
We run a pretty sweet little bookish Instagram account, if we do say so ourselves (and we do). Come check it out.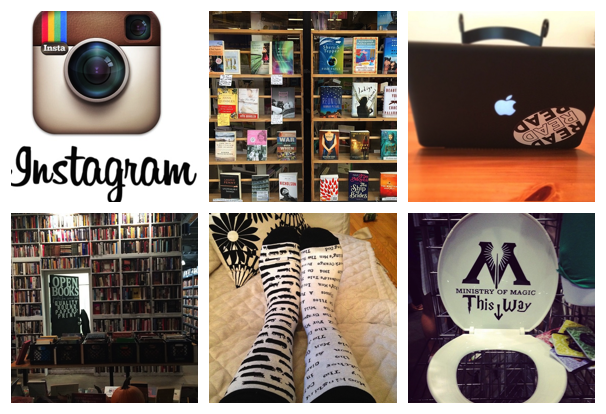 By signing up you agree to our Terms of Service
In a book lover's life, there's nothing as magical as a perfect, surprising recommendation from someone who just
gets
you. But finding those people can be tough! That's where
TBR
comes in. Go here to find out more, or just click the image below: