Critical Linking: February 22, 2015
Why is it that we don't think men should read books by and about women? In a canon and culture flooded with the perspectives and stories of men, men have no difficulty finding books that reaffirm their self-images and explore their masculinity. Why aren't we encouraging men to also read great books that widen their horizons and show them life through the eyes of people unlike them? Reading great books reportedly has the capacity to strengthen our emotional intelligence, empathy, and understanding of others, and investing ourselves in the stories of people we don't easily relate to can only magnify these benefits.
So, to supplement all those hypermasculine lists (which, of course, feature incredible literature!), we asked women from the HuffPost newsroom to suggest books they believe men should read. Here are 22 books we recommend all men (and women!) should read.
This is an interesting list of 22 books women think men should read. Whatever the gender angle means, I don't know. It's a nice book list.
____________________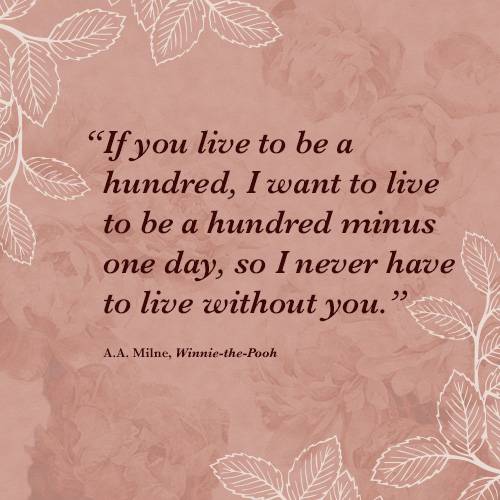 Any other quotes you'd add to this round-up of the 8 most romantic in literature?
____________________
It's striking how long children's books can last. One explanation may be the way in which they're read. They become part of our emotional autobiographies, acquiring associations and memories, more like music than prose.
A lovely piece on why children's books are never just for children, with the question of why those books aren't considered for major literary prizes.
____________________
7. FROM MARCOVALDO: OR THE SEASONS IN THE CITY, ITALO CALVINO (TRANS. WILLIAM WEAVER)
"Marcovaldo learned to pile the snow into a compact little wall. If he went on making little walls like that, he could build some streets for himself alone; only he would know where those streets led, and everybody else would be lost there. He could remake the city, pile up mountains high as houses, which no one would be able to tell from real houses. But perhaps by now all the houses had turned to snow, inside and out; a whole city of snow with monuments and spires and trees, a city that could be unmade by shovel and remade in a different way."
Snow bound? Wishing you were snow bound? Here are 8 beautiful snow scenes from literature.
____________________
A gallery of vintage book art.
Save
By signing up you agree to our Terms of Service
We have 5 copies of 
the
Forbidden Hearts series
by Alisha Rai to give away to Book Riot readers!
Go here to enter for a chance to win
, or just click the image below. Good luck!