Buy, Borrow, Bypass: Young Women, Old Houses
A young woman moving to an old house has been a staple of gothic literature ever since the first gothic novel, The Castle of Otranto, was published in 1764. Today that trope has unmoored itself a bit from being strictly gothic, with modern authors employing it to lend an air of nostalgia, romance, or intrigue to their stories. These three books probably couldn't be more different, aside from the fact that they thrust their heroines into strange old houses and see what happens when the dust shakes off. After 250-ish years, it's hard to say this isn't a useful plot device!
Once Upon a Rose by Laura Florand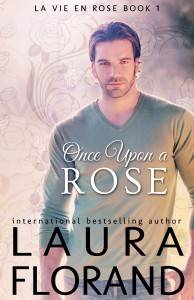 When indie musician Layla Dubois inherits a house in the south of France from an unknown relative, it seems like the perfect place to write a new album while dodging pressure from her fans and producers. What she doesn't know, however, is that the house is smack-dab in the middle of one of the last rose farms in France, and the de facto head of the family, Matthew Rosier, wants "his" land back, like, yesterday. Too bad–he's really cute and growly and Layla kind of likes him…
A Laura Florand, a new Laura Florand! *jumps and claps* Once Upon a Rose is fun and sweet and much more successful than one would expect, considering there is nearly no narrative conflict, and what discord does arise is efficiently dispatched. I think this is due to several things: first of all, the set-up is simply brilliant. A family whose roots date back to the Renaissance, farming roses the old-fashioned way for the most elite of French parfumeries, is an incredibly beautiful and romantic concept. True escapism can be found in these pages. Secondly, Matthew–like all of Florand's heroes–is utterly lovable and adorable, and his cousins (who will no doubt get their own books in the future) were an entertaining bunch. That said, I had some issues with this novel–it drags severely in parts, and there were times when the emotions of the characters seemed histrionic and improbable. I was also unimpressed by Florand's attempts at writing song lyrics. Like, Grumpy Cat unimpressed.
Verdict: Borrow or buy, depending on whether you're a fan of Florand's yet or not.

The Paris Time Capsule by Ella Carey
When NYC photographer Cat Jordan inherits an apartment in Paris from a long-lost relative (again with the long-lost relatives!), she tries to get rid of it. Her life is in New York; what's she going to do with a Paris apartment? Except the estate lawyer INSISTS that she MUST come to Paris to work everything out in person and see the apartment herself. This makes no sense, but hey–excuse to go to Paris, amirite? When Cat opens the apartment, she discovers rooms untouched since before World War II, filled with treasures from the Belle Epoque. Will Cat be able to unravel the mysteries of the Paris apartment and the woman who lived in it?
This is one of several books I've come across based on the discovery of a Belle Epoque apartment on the Boulevard Haussmann in Paris, which had been locked up and abandoned since the 1940s. An intriguing premise, but in my experience stories based on real-life artifacts like this one can either turn out really bad or really great. Unfortunately, The Paris Time Capsule falls firmly into the former category. There were an exhausting number of leaps of logic, lack of continuity, clunky dialog, and–most egregious–it was BORING. The only interesting character was Cat's boyfriend in New York, and he was a total douche.
Verdict: Bypass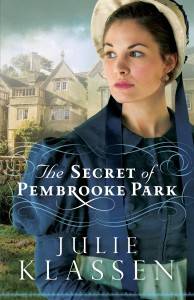 The Secret of Pembrooke Park by Julie Klassen
After a bad investment, the Foster family needs to economize and is looking for a new, cheaper home away from London. That's when a lawyer shows up offering a bargain lease on a large estate, a gift from a "friend of the family," apparently a distant relative (again!) who wishes to remain anonymous. The only catch: the estate hasn't been inhabited in over 20 years. And there might be buried treasure. And some of the eponymous Pembrookes might be evil. Why was Pembrooke Park abandoned? Did the previous tenants really die of typhoid fever, or was it murrrrderrrr? And is there really a treasure hidden in the house somewhere, as the locals claim?
The Secret of Pembrooke Park is closer to a traditional gothic romance than either of these previous novels. In fact, it's very much reminiscent of Jane Austen's Northanger Abbey, down to the charming curate (although William isn't as charming or clever as Mr. Tilney–who can be?) and the somewhat-oblivious heroine. I'm not saying Abigail's TSTL, but there were times when it could have gone that way. I wasn't exactly captivated by the romance in this one–William would have been much more interesting if I'd been left to ponder what was going on in his head–and there was so much going on with the house that it was difficult to keep track of it all. You've got everything from a dusty time capsule to creepy dollhouses, blood, missing paintings, psychotic former tenants, diaries, long-lost relatives, etc. etc. But Klassen's writing style is engaging and the story is entertaining despite–or, perhaps, because of–the smorgasbord. I certainly wouldn't discourage anyone from giving this book a try.
Verdict: Borrow
____________________
Expand your literary horizons with New Books!, a weekly newsletter spotlighting 3-5 exciting new releases, hand-picked by our very own Liberty Hardy. Sign up now!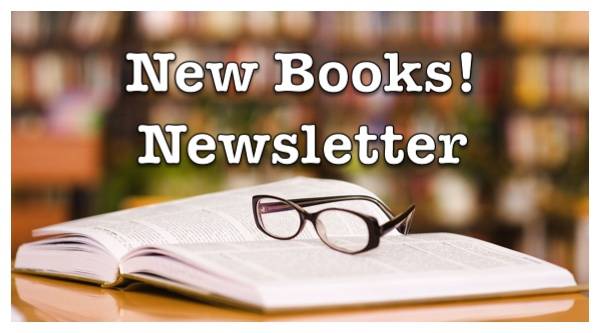 We're giving away
five blind dates with books! Go here to enter
.