Critical Linking: February 13th, 2015
This is a visual tribute to some of the most greatest novels of all-time, using the periodic table as the framework. Each cell includes information on the book title, the author and the year the book was launched. For example, the cell for Great Expectations is shown as gE, Dickens, 1860.
So very cool.
____________________
James Franco is about to go streaming back into the past. The Oscar-nominated and Golden Globe-winning "Interview" star has been cast as the lead in Hulu's original series "11/22/63," adapted from Stephen King's 2011 bestseller of the same name. Franco, who also will serve as a producer on the nine-hour miniseries, will play the lead role of Epping in the time-travel Kennedy assassination thriller from J.J. Abrams' Bad Robot Prods. and Warner Bros. TV.
This actually might be the best thing Franco has acted in in a while. 
____________________
The largest city in the country, with a population of over 23 million, Karachi has fewer than a dozen bookstores, most of which are located in isolated areas and are often poorly stocked. Ordering books online is not always reliable, and delivery can take a long time. Siddiqui and his peers provide many of the citizens of Karachi with their main source of reading material. The stalls themselves are mobile and easy to assemble, allowing their owners to move wherever business might be good, supporting themselves and their families in a country where poverty and unemployment burden many.
I wish I knew more about bookselling around the world. 
____________________
The majority of bookstore owners, he pointed out, were in the tricky position of "philosophically being in favor of paying people as much as humanly possible," but as small business owners, have to make payroll work and stay in business. Also, booksellers do not have the luxury of being able to charge more for their goods, as prices are printed on the books themselves. 
The wages for many indie booksellers is…not great. It's a part of the book world that probably doesn't get talked about enough.
____________________
Did you know that Book Riot has a YouTube channel? We do. It's new and we are having fun with it. Check it out here.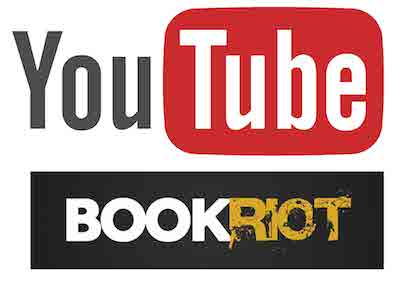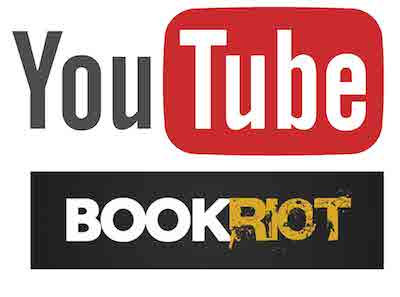 By signing up you agree to our Terms of Service
You could win a six-month subscription to an amazing Romance box!
Go here to enter for a chance to win
, or just click the image below: