Preview: Archie Comics Spectacular: Food Fight!
Archie Andrews has enough trouble choosing between mini golf with Betty or high-stakes dressage with Veronica, so how is he to choose between onion rings and curly fries? Pancakes and lobster? Oysters or macaroons? Kale or a whole cow? Celebrate such culinary conundrums and confectionary calamities in this week's collection of furious food fights from our friends at Archie Comics!
Here's a preview!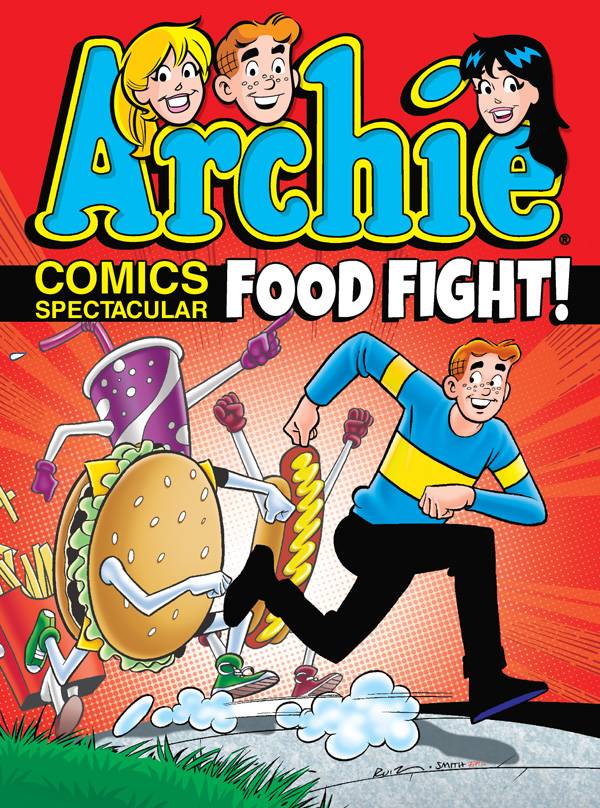 ARCHIE COMICS SPECTACULAR: FOOD FIGHT! (TR)

Jughead's not the only one with an enormous appetite in this special edition of Archie Comics Spectacular! Chow down with 128 pages of hand-picked, favorite food-themed stories about Archie, Jughead, Betty, Veronica and friends presented in high-quality, bright white paper with a cardstock cover!

Script: Various
Art: Various
978-1-61988-974-3
$5.99/$6.99CAN
4 7/8 x 6 9/16"
TR
128 pp, Full Color
On Sale Date: 2/11
We've got new perks over at Book Riot Insiders, including the Epic Group Read! Sign up for your free trial today!