Critical Linking: February 9th, 2015
If you should find yourself heady with bibliophilia—an unmanageable love of books—we've got ten titles to enable your habit.
Any of these 10 books for bilbiophiles will do the trick nicely, I think.
____________________
CEO Jon Feltheimer has revealed that Lionsgate is "actively looking at some development and thinking about prequel and sequel possibilities" for The Hunger Games, and drew particular attention to how Warner Bros is bringing back the Harry Potter series with its Fantastic Beasts And Where To Find Them prequel trilogy.
We've heard that Suzanne Collins is working on a non-Hunger Games project, so unless she is going to let them develop stories without her, I don't really see how this would happen.
____________________
For a long time, people didn't love literature. They read with their heads, not their hearts (or at least they thought they did), and they were unnerved by the idea of readers becoming emotionally attached to books and writers. It was only over time, Lynch writes—over the century roughly between 1750 and 1850—that reading became a "private and passional" activity, as opposed to a "rational, civic-minded" one.
A very good article on what sounds like a very interesting book.
____________________
So the question becomes: are so few translated books available because American readers don't read them, or do American readers read so little foreign fiction and poetry because so little of it is available in translation? Or is it a bit of both?
I'm not sure the conclusions are are technically logically sound, but the question of why Americans don't really read literature in translation is an endlessly fascinating one.
____________________
We run a pretty sweet little bookish Instagram account, if we do say so ourselves (and we do). Come check it out.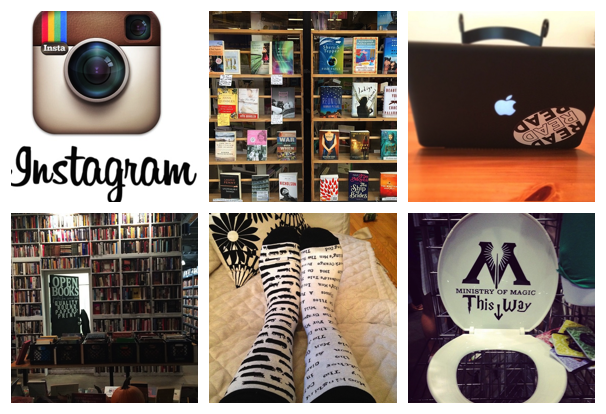 By signing up you agree to our Terms of Service
We have 5 copies of
My Sister, the Serial Killer
by Oyinkan Braithwaite to give away to Book Riot readers!
Go here
to enter for a chance to win, or just click the image below. Good luck!