Critical Linking: February 2nd, 2015
10 Things You Won't Ever Hear A Book Lover Say
Some of the items on this list are hyperbole, but man is #2 ever true.
____________________
"Each month this year, a writer will spend a night at Ace Hotel exploring its edges and insides," explains Kelly Sawdon, partner and chief brand officer of Ace Hotel. "During their stay, they'll craft an open letter to an imagined audience of hotel guests. On a surprise date the following month, the letters will be laid bedside in each room—hand-stamped and numbered." She describes this as a cross between a Dear John letter and a limited edition object that 300 lucky guests will receive each month.
Interesting idea, but I don't think they mean a "Dear John" letter exactly…
____________________
A library containing over 14 million books, historic texts and other important documents has gone up in flames in the Russian capital of Moscow. The Academic Institute of Scientific Information on Social Sciences (INION) has 14.2m texts in ancient and modern languages and includes the biggest collection of Slavic language books in Russia. It was founded in 1918 and holds documents from the League of Nations, UNESCO, and early parliamentary reports dating back as far as 1789.
What a terrible loss.
____________________
Now Merriam-Webster is pushing into the future by making an audacious nod to its past. More than half a century after it was published, the company's landmark book—Webster's Third New International Dictionary, Unabridged, known in lexicographic circles as Webster's Third, W3, the Unabridged, or the Third—is getting an overhaul. The Third is a behemoth—4 inches thick, 13½ pounds, 2,700 pages—that falls like a crashing wave when opened. A fourth edition, by contrast, might never exist as a physical object. This latest revision, a project Merriam-Webster hopes will secure its dominance in the tenuous business of commercial lexicography if not ensure its future survival, is happening entirely online.
An excellent longread on what goes into making a dictionary.
____________________
We run a pretty sweet little bookish Instagram account, if we do say so ourselves (and we do). Come check it out.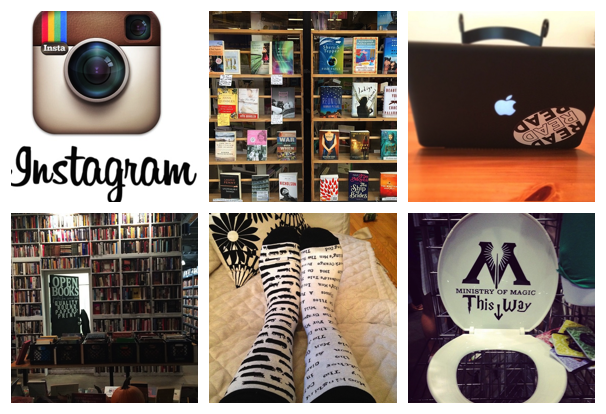 By signing up you agree to our Terms of Service
Follow Book Riot on Instagram
for books. Obviously.