Critical Linking: January 29th, 2015
Did you know that "tween" comes from The Hobbit or that "cyberspace" first appeared in a 80s William Gibson novel? This infographic lists 15 common words that you might be surprised to know come from literature.
A couple of surprises in this list of words that first appeared in literary works.
____________________
The unfinished manuscript left after Larsson's death in 2004, That Which Does Not Kill, was completed by Swedish journalist and author David Lagercrantz, the Guardian reports. (While the English titles all took the The Girl Who _____ format, the original Swedish titles did not.) The book will reunite readers with troubled computer hacker Lisbeth Salander, the titular character of The Girl With the Dragon Tattoo, though the plot has so far been kept under wraps.
Warm up that Billy's Pizza, kids.
____________________
Welcome to my database of science fiction and fantasy books that demonstrate diversity in sexuality/gender, race, disability, and other aspects. My hope is that this will both promote existing but less well-known books, and inspire authors to write more and publishers to make them available.
Awesome student project collecting diverse science fiction and fantasy books.
____________________
The fast-casual burrito chain on Tuesday announced a new slate of authors for its beverage cups and packaging. Augusten Burroughs (Running with Scissors), Julia Alvarez (In the Time of Butterflies), Paulo Coelho (The Alchemist), and Barbara Kingsolver (The Poisonwood Bible) are among the new additions. Foer curated the mix, which also includes Aziz Ansari and Walter Isaacson.
I guess Chipotle is happy with this program, and an interesting mix of writers here.
____________________
We run a pretty sweet little bookish Instagram account, if we do say so ourselves (and we do). Come check it out.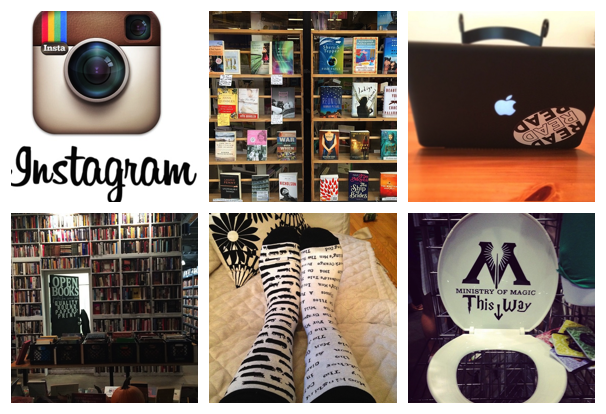 By signing up you agree to our Terms of Service
Enter to win
a $100 Amazon gift card when you sign up for our sci-fi/fantasy newsletter!
Enter here
: