Pairing Books and Bling
It is my personal opinion that books and jewelry have a lot in common: they're both art forms that take small, separate elements and combine them into something new with beauty and meaning.
They are also pretty much tied for my All Time Favorite Inanimate Objects. In fact, I spend so much time looking at and thinking about one or the other that I inevitably start to draw connections between particular books and pieces of jewelry.
Here are a few books and bling pairings that I thought worked especially well.
Victorian cuff bracelet with "Dinna forget" inscription: Outlander by by Diana Gabaldon.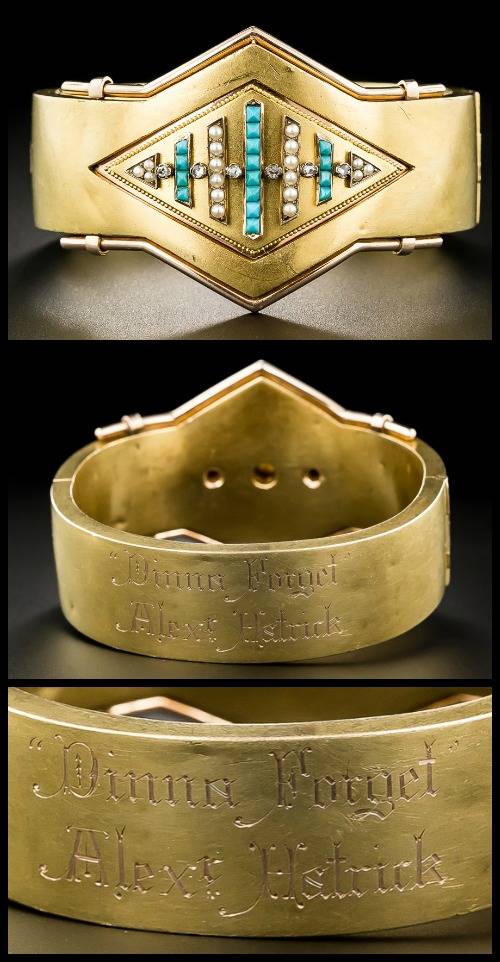 I'm going to tell you right up front that this glorious gold, pearl, diamond, and turquoise cuff is a historically inaccurate choice for Outlander. It's Victorian, so it's not from Claire's or Jamie's native century. But the inscription on the back, with its Jamie-esque diction and heartfelt "Dinna Forget" message, is just so perfect that I couldn't resist it.
Anthony Lent's Vulcana earrings in 18k gold with diamonds: The Child Eater by Rachel Pollack.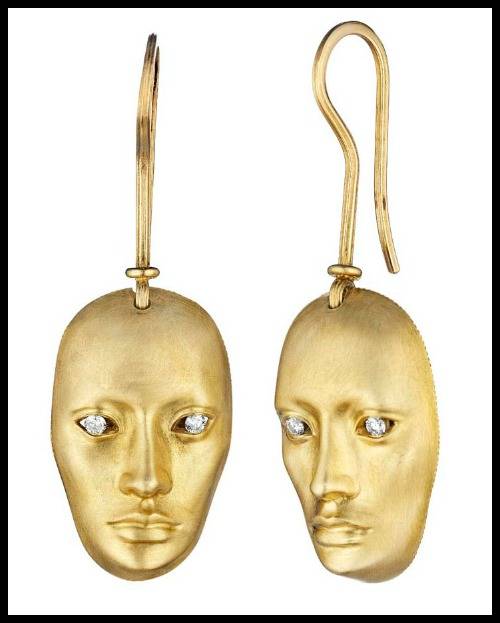 If you've read The Child Eater, I don't need to explain this choice to you. These are by Anthony Lent, a gifted and charismatic sculptor-turned-jeweler with imaginative vision. This pair of luminous golden faces with diamond eyes has such an eerie presence that it isn't hard to picture them dispensing questionable advice to aspiring wizards.
Here's a closer look: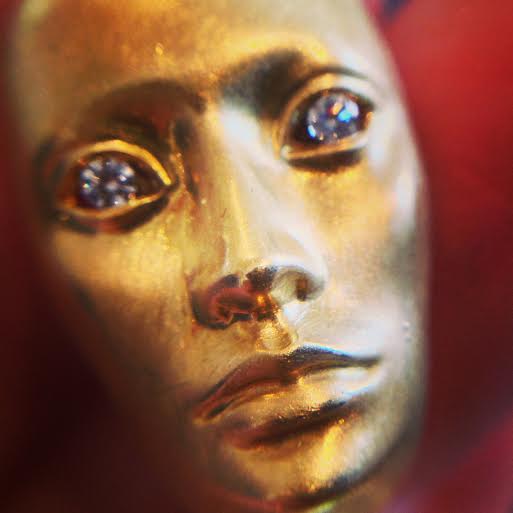 You see my point? I've read far too much fantasy not to be extremely suspicious of this earring. It obviously has at least one or two supernatural powers.
Art Nouveau peridot talon ring by Lalique: Dragonriders of Pern by Anne McCaffrey.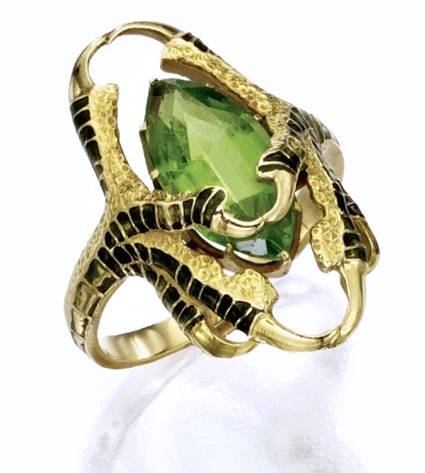 Doesn't this Lalique ring look like the kind of bauble that a certain badass Weyrwoman would wear when not out flying with her enormous golden BFF? I thought so, too. F'lar would have it made for her and she would pretend not to like it at first but then gradually come to love it above all other rings. Then the Masterharper would put it in a song!
Antique Edwardian opal and diamond necklace: The Lord of the Rings by J.R.R. Tolkien.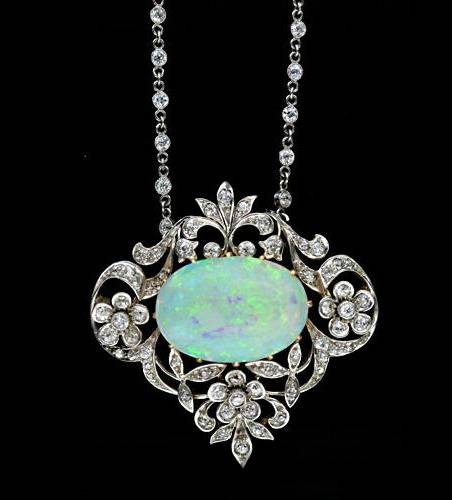 I'm not an LoTR buff, really, so this might be dangerous territory. But whenever I see a gorgeous, ethereal Edwardian necklace like this spectacular opal beauty at Lang Antiques, I think of the bulky, cheap-looking necklace that movie Arwen wore as the Evenstar and I weep a little for the missed opportunity.
What about you, readers? Does jewelry ever make you think of books? What pairings do you have to add to the list?
For more books with bling, check out this post where I chose jewelry for fictional characters, or this post where I looked at the jewels of The Great Gatsby.
Sources: Victorian bracelet at Lang Antiques, Anthony Lent earrings (close-up photo is my own work), Edwardian opal necklace at Lang Antiques, Lalique ring at Sotheby's. 
____________________
Get your Read Harder mug on.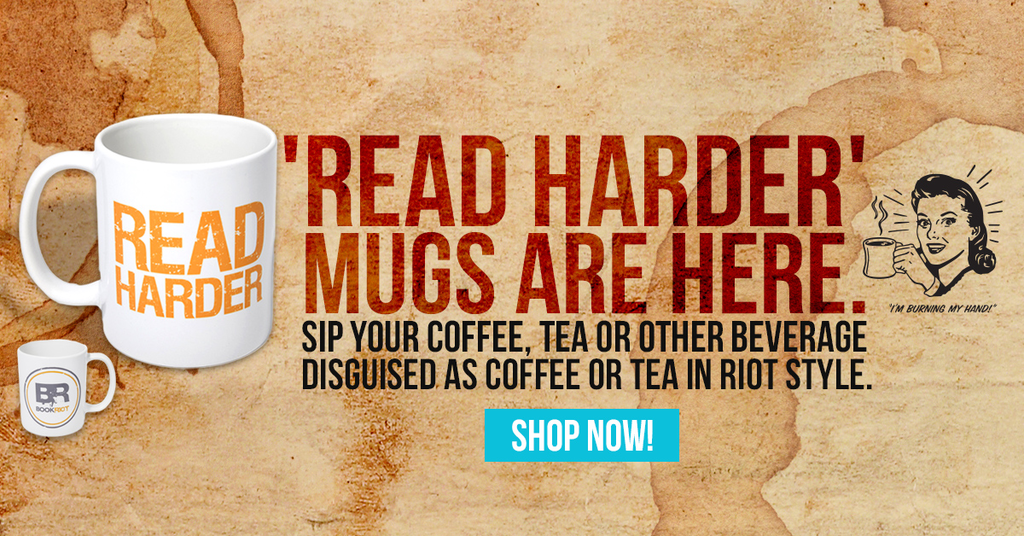 By signing up you agree to our Terms of Service
We're giving away five copies of Leslie Jamison's new essay collection
Make it Scream, Make it Burn
.
Click here to enter
, or click the image below!