The Week's Most Popular Posts: January 19 – 23, 2015
Time to take a look back at the week that was, here at Book Riot. . . 
Dearest feminists and dearest fans of YA literature, rejoice.
This is but a glimpse at the incredible year for feminism in YA. It's a year where feminists of all shapes and sizes, of all colors and identities, are having their voices heard and shared with readers who are hungry for them. This is a year when discussions will stop being about whether a female character is or isn't strong. Instead, discussions will be about all of the amazing ways in which a female character is strong.
It will be a year of talking about why we fail our girls — AND our boys AND those who don't identify as either a boy or a girl — by refusing to talk about and acknowledge the biggest, scariest, most damning "f" word of all: feminism.
from 2015 Is The Year of the Feminist Novel by Kelly Jensen
____________________
It seems like those who love Agent Carter love it with burning enthusiasm—check out Twitter if you don't believe me. And, really, what's not to love? It's got a strong woman at its core, a clever character who outwits troglodytic misogynists and beats bad guys with an array of surprising objects including, most memorably, a stapler. Add to that the silly-but-super-fun-with-an-emphasis-on-"super" Marvel schtick (quasi-magic bombs, "vita-rays," and so on), plus a great historical context (gender and postwar demobilization, hyper-saturated lipstick colors and gorgeous outerwear), and you've got gold. But with ABC trickling out episodes, what's an enthusiastic viewer to do with that long stretch between shows?
Do what most Rioters do when life hands them a lack of awesome television episodes: comfort yourself with books! Here are some to get you started, all of which capture some of the fun of Agent Carter—albeit in very different ways.
from Books to Read If You Love Marvel's Agent Carter by Derek Attig
____________________
And if you're like me, you'll want to spend your sick days (I'm on number four for the year so far; thanks, bronchitis) with just the right entertainment. While I've been doing my fair share of Netflix-ing, here are my best book recommendations for your sick days:
1. Rereads: When I'm sick, I just don't have the energy to absorb new plot lines or to pay close attention to language. So I fall back on my favorite rereads, books that I know so well I can doze off mid-sentence and not lose the thread of what's happening when I manage to rouse myself. Also books that are exciting and plot-twisty and easy – I'm not about to reread Pride & Prejudice.
from Pass the Cough Drops: Book Recommendations for Sick Days by Rachel
____________________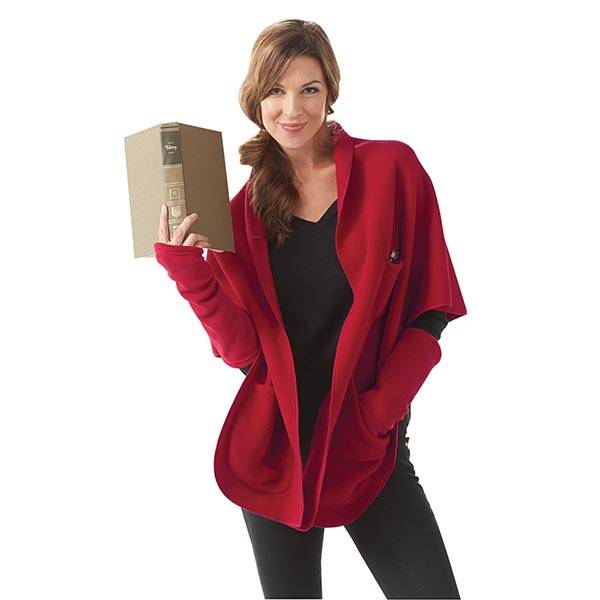 from Book Fetish: Volume 143 by Rachel
____________________
As an obsessive book lover whose reading speed approaches the freakish, there are few things on this earth that fill me with greater joy than the prospect of a novel big enough to keep me busy for a while. But visitors to the land of Really Really Long Books might be alarmed to find themselves in a field littered with fellows: there's your Pynchon and your inevitable Infinite Jest, sure, but what of the ladies? If, like me, your tastes run to the less white-dudely, never fear: there are plenty of supersized books for us happy misandrists to sink our teeth into as well. To wit: a by no means comprehensive sampling of my favorite giant novels by women. (For the sake of brevity, I'm focusing here on contemporary literary fiction—there are many, many more examples in the realms of speculative fiction and classic novels.)
from Door Stoppers: Big Books by Women by Sarah McCarry
____________________
So while it's always fun to see the ways in which my beloved worlds of books and film bump into each other for a month every year, it's disconcerting to see too many of the same stale prejudices that allow taste-makers to sort fiction into categories of meaning and importance have reared their heads at the movies as well. Doubly frustrating that in the case of Gone Girl, it seems to have happened twice.
from A Bookish Breakdown of the 2015 Oscars by Josh Corman
____________________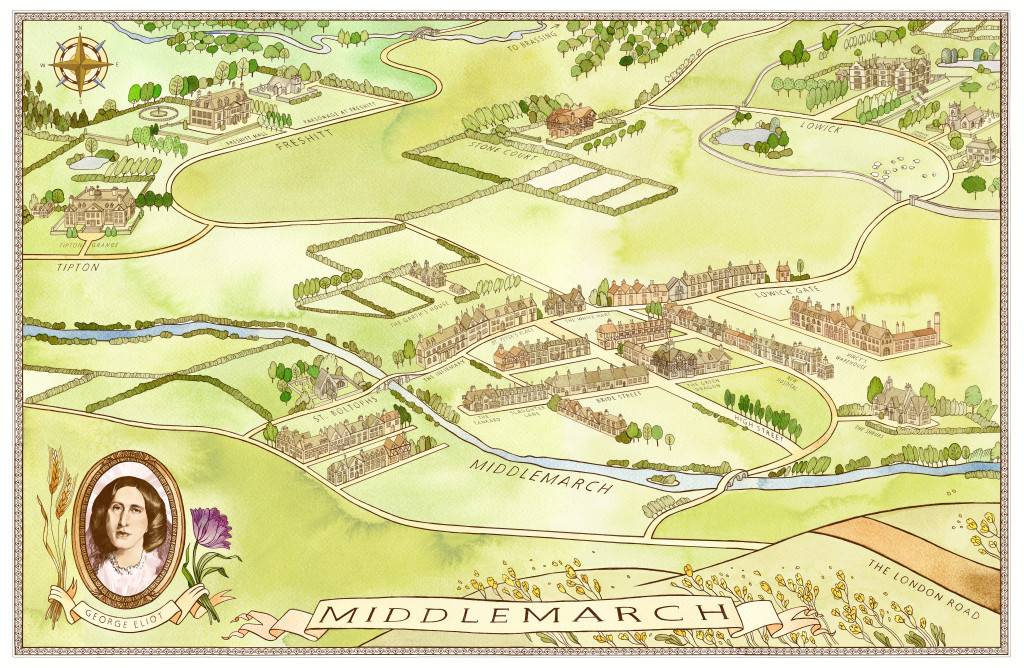 from More Cool Maps of Fictional Literary Places by Rachel Cordasco
Follow Book Riot on Instagram
for books. Obviously.