Critical Linking: January 20th, 2015
Some books have more capacity to raise your interest level than others. As ever, take this list with a grain of salt — after all, for every person in the world, there's a specific book you could read to make yourself more interesting to them. But since we don't know whom we'll meet on any given day, we'll have to estimate. After the jump, find a list of 50 books that will make you smarter, funnier, deeper, and yes, more interesting — at least to some people.
I am not sure if these books will really make you more interesting, but they are really interesting books.
____________________
I think specific marketing and sectioning of the bookstore is helpful as long as it is helping readers to find other books they want to read. When it expands a reader's selection. It becomes counter productive when it encourages tunnel vision and limits a reader's selection. And on a broader scale, when it does nothing but broaden the gulf between men's entertainment and women's entertainment. History has shown us that when the two things are held apart, the woman side is always considered less important and worthy.
The old maxim holds true in book marketing as well: separate is not equal.
____________________
The anthology will be in memory of Walter Dean Myers and it will be inspired by his quote: "Once I began to read, I began to exist." Every new story contribution to this anthology will be by a diverse author.
WNDB is proud to announce that the anthology will have one story reserved for a previously unpublished diverse author. WNDB will fill that slot via a short story contest. The winner of which will be included in the anthology and will receive a payment of $1,000 US.
Very exciting project coming from We Need Diverse Books.
____________________
We run a pretty sweet little bookish Instagram account, if we do say so ourselves (and we do). Come check it out.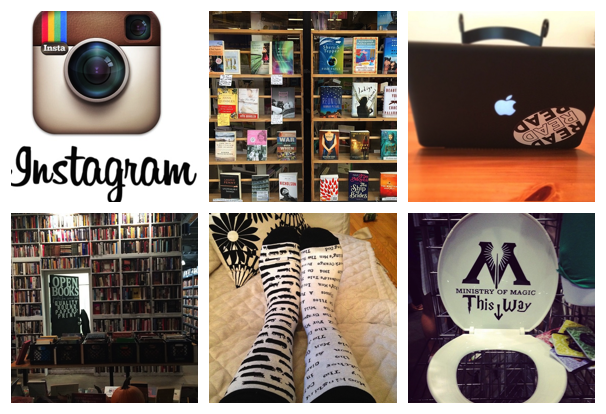 By signing up you agree to our Terms of Service
In a book lover's life, there's nothing as magical as a perfect, surprising recommendation from someone who just
gets
you. But finding those people can be tough! That's where
TBR
comes in. Go here to find out more, or just click the image below: