Critical Linking: January 14th, 2015
8. John Steinbeck's original manuscript for Of Mice and Men was eaten by a dog.
Fun list of 20 literary facts. #8 was a genuine surprise, but several other good little factoids.
____________________
The chief executive of the British Library said the world of computers, smart phones and social media was no threat to the traditional library, instead encouraging people through its doors. A report, released as the library announces its plans up until 2023, has now identified a 10 per cent rise in visitor numbers in the last 12 months, from 1,465,318 in 2013 to more than 1.6 million last year. It noted the world of "increasingly digital and screen-based knowledge" had led not to the diminishing of physical libraries but to a renewed interest in its stock.
I'm not so sure that digital tech has caused more people to visit the library (for all we know visits would be up even more without it), but at the very least it hasn't caused a free-fall.
____________________
Idris Elba isn't too busy with Avengers: Age Of Ultron, Finding Dory, and The Jungle Book to do a little producing on the side. According to Variety, Elba's production company, Green Door, is developing a trilogy based on Marc Olden's Poe Must Die.
Poe Must Die finds the author teaming up with a "renowned fighter" to stop a murderous wizard from possessing a legendary throne that will grant him immortality and power over Satan himself. You know, the typical misadventures that befell most 19th-century American authors.
I am so IN.
____________________
We run a pretty sweet little bookish Instagram account, if we do say so ourselves (and we do). Come check it out.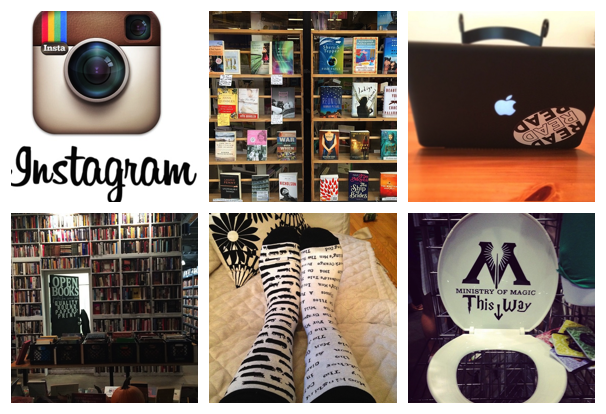 By signing up you agree to our Terms of Service
Get the New Release Index, our curated calendar of upcoming new books, with
Book Riot Insiders
: