Critical Linking: January 14th, 2014
These 12 works of book art and architecture transcend the messages contained in the pages, both celebrating the books' intrinsic value and tearing it down to convey something new.
Of these twelve works of book art/architecture, the first one is truly stunning.
____________________
America isn't one story. It's a layered and diverse array of identities, individual and collective, forged on contradictory realities that are imbued with and denied privilege and power. Our obsession with the Great American Novel is perhaps evidence of the even greater truth that it's impossible for one to exist. As Americans, we keep looking anyway.
Against the idea of the "great American novel."
____________________
Gerritsen worked for 13 weeks over the course of three years on the project. He'd spend all day underground, from 8 a.m. to 7 p.m., shooting tirelessly. "I wanted to shoot every book in those three years," he said. "I shot thousands of books. Every time I saw someone with a book, I took a photo."
Great collection of photos (and a documentation of the favorite subway hobby of every bookish New Yorker).
____________________
We run a pretty sweet little bookish Instagram account, if we do say so ourselves (and we do). Come check it out.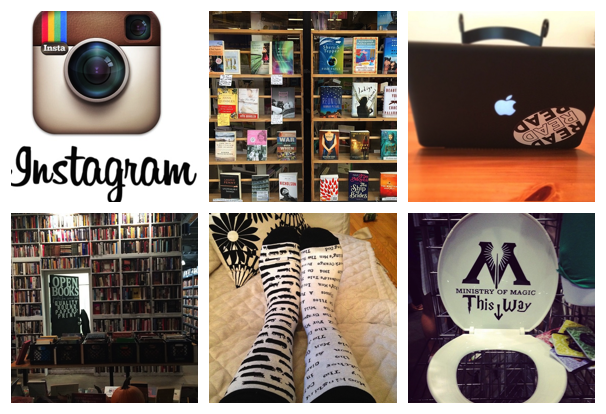 By signing up you agree to our Terms of Service
The best all-around ereader is now even better. Better because it is waterproof. Read in the bath. On the beach. In the shower. And we have one to give away! Go
here to enter for a chance to wi
n
, or just click on the image below. Good luck!