Inbox/Outbox: January 9, 2015
Oh, the holidays were a haze of gluttony, sloth, and glorious, glorious reading time! Between several days of travel and a nice chunk of time off, I spent many hours curled up with great books. Here are the highlights from my end-of-2014 and beginning-of-2015 reading so far. What's shaking where you are?
Inbox (Books Acquired)
Rad American Women A-Z by Kate Schatz, illustrated by Miriam Klein Stahl (City Lights Publishers, April 14) – There might be something more exciting than an illustrated alphabet of American heroines both famous and unsung, but I'm not sure what that thing would be. Created with children (and their parents, teachers, and interested adults) in mind, this book features one important woman for each letter of the alphabet in a one-page biography. It's a marvelous, simple idea executed beautifully.
Wolf Winter by Cecilia Ekbäck (Weinstein Books, January 27) – Finland, 1717. A young woman comes upon a mutilated body while herding her family's goats. The man's death is written off as a wolf attack, but there may be something more sinister at play. Sounds perfect for a chilly weekend, don't ya think?
Outbox (Books Finished)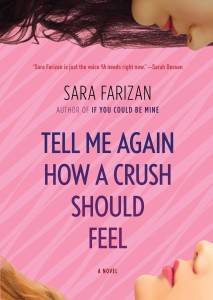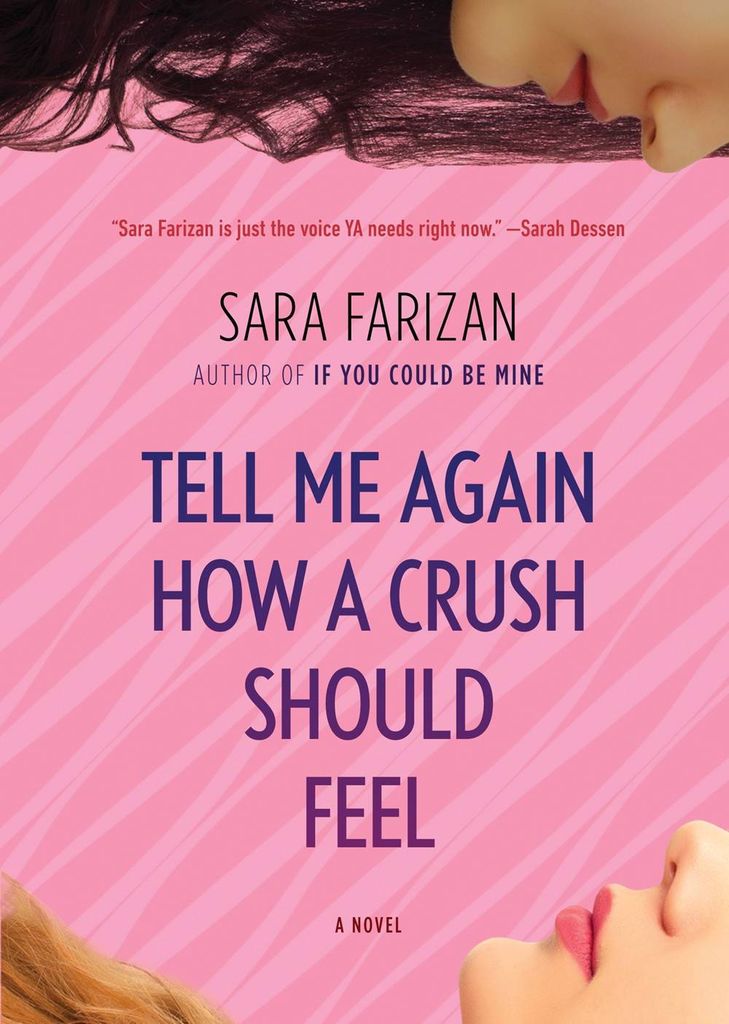 Tell Me Again How a Crush Should Feel by Sara Farizan – Leila's life as an Iranian-American teenager is complicated enough–she's already different from most of her peers, her parents have impossibly high expectations, and her older sister is seemingly perfect–and then she gets her first crush. And it's on another girl. As Leila falls in love for the first time, she makes peace with her identity and reckons with her fears about how her peers and her family will react if they find out she's gay. Farizan's writing is elegant and compelling, and she handles big social issues and small but powerful slights with great care and insight. This is an excellent, memorable story about coming out and coming of age.
How to Be Black by Baratunde Thurston – Part memoir, part satire, part actual how-to, this is a fantastic, often funny, important look at what it means to be Black in America. As Thurston provides advice for how to be Black in a variety of situations and social contexts, he shines a light on the privileges non-Black Americans have and suggests ways we might change our thinking and our actions in order to both acknowledge that people of different races have different American experiences and work to close the gap.
In the Queue (What I'm Reading Next)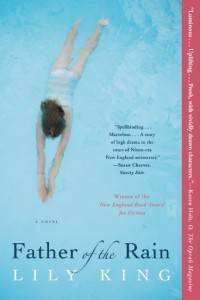 Father of the Rain by Lily King – Lily King's latest novel, Euphoria, was one of my favorite books of 2014, and it prompted me to dive into her backlist. I'm about halfway through this novel about a woman whose childhood was defined by the divorce of her alcoholic, WASPy father and her socially conscious mother. As an adult, Daley rejects her father's point of view and distances herself from him…until he hits rock bottom and she returns home with the goal of getting him sober. I can't resist a well-crafted novel about complicated family dynamics, and this one's ringing all my bells.
God Help the Child by Toni Morrison (Knopf, April 21) – Here is what I know about this: it's a new Toni Morrison novel, and it is set in the present. The former is enough to make me super-duper-muppet-arms excited. The latter is icing on the cake because Morrison typically writes stories set in the past, and I'm so intrigued by the idea of seeing her write a contemporary story. I downloaded this galley the day it became available, but I haven't been able to bring myself to read it yet. I'm not worried about whether it will be good–that's never a concern with ToMo–I just don't think I'm ready for it to be over yet. I think I'll hold onto the anticipation a little while longer.
All right, friends. Tell me how your year in reading is going so far!
____________________
Chilly in your part of the world? Get cozy with a sweater from the Book Riot Store!