Critical Linking: January 9th, 2015
To honor the best books for young adults and children, TIME compiled this survey in consultation with respected peers such as U.S. Children's Poet Laureate Ken Nesbitt, children's-book historian Leonard Marcus, the National Center for Children's Illustrated Literature, the Young Readers Center at the Library of Congress, the Every Child a Reader literacy foundation and 10 independent booksellers. With their help, we've created two all-time lists of classics: 100 Best Young-Adult Books and 100 Best Children's Books.
Interesting that Time went and got some outside help to compile this list of the 100 Best Young Adult Books…and yet….(see next link below)
____________________
With only seven authors of color on the list, I think it is fair to say that Time Magazine has put together an Almost All White list. People who study children's books know that my "all white" refers to Nancy Larrick's article from the 1960s, in which she noted that the books in her library were almost all white. Over 50 years ago, she made that observation. We're still there, aren't we? Dismal. Depressing.
Dang it. Just dang it.
____________________
President Obama said Thursday that he would propose a government program to make community college tuition-free for millions of students, an ambitious plan that would expand educational opportunities across the United States.
Great on it's own, but also seems to me the thin edge of the wedge for a drastic change in how we pay for higher education here in the states.
____________________
Whether Warner Bros. know this or not, Randall Flagg is the key to a larger King Cinematic Universe. If the studio ever wanted a chance to create a franchise out of something that wasn't based on a comic book or YA novel, WB would do well to take full advantage of a character like Randall Flagg. They're lining up Matthew McConaughey to play Randall Flagg, which is a good indication that they mean to really hit home with this character and perhaps introduce us to a larger universe where he plays a pivotal role.
Hmmm, a whole cinematic Stephen King universe. I could see it working…and I could see it bombing.
____________________
Did you know that Book Riot has a YouTube channel? We do. It's new and we are having fun with it. Check it out here.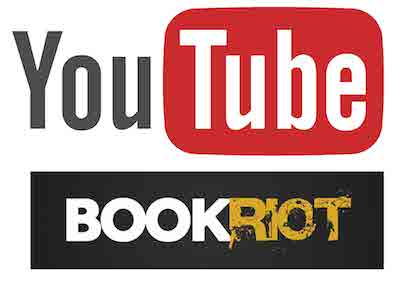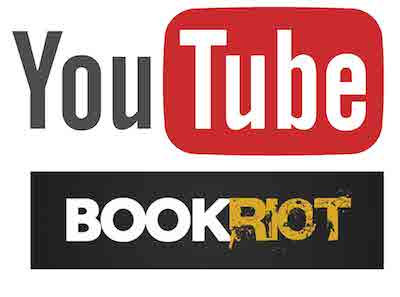 Do you like podcasts like
This American Life, RadioLab, or Planet Money
?
Annotated
is kinda like those, but for books. Go
here to find out more
, or click the image below: