Critical Linking: January 7th, 2014
23 Words For Book Lovers That Really Should Exist: New words for the people who love them.
I need numbers 6, 8, and 10 on this list of words for book lovers that should exist especially.
____________________
Eleven states do not require families to register with any school district or state agency that they are teaching their children at home, according to the Coalition for Responsible Home Education, a nonprofit group that is pushing for more accountability in home schooling. Fourteen states do not specify any subjects that families must teach, and only nine states require that parents have at least a high school diploma or equivalent in order to teach their children.
This drives me insane.
____________________
In a perfect marriage of cutting-edge fashion and American literary royalty, she is now the new face for the Spring 2015 line of fashion label Céline, designed by British designer Phoebe Philo.
Joan Didion, the coolest.
____________________
The findings show that writers consider freedom of expression to be under significant threat around the world in democratic and nondemocratic countries. Some 75 percent of respondents in countries classified as "free," 84 percent in "partly free" countries, and 80 percent in countries that were "not free" said that they were "very" or "somewhat" worried about government surveillance in their countries.
I must admit to be surprised at the numbers for "free" and "partly" free countries.
____________________
We run a pretty sweet little bookish Instagram account, if we do say so ourselves (and we do). Come check it out.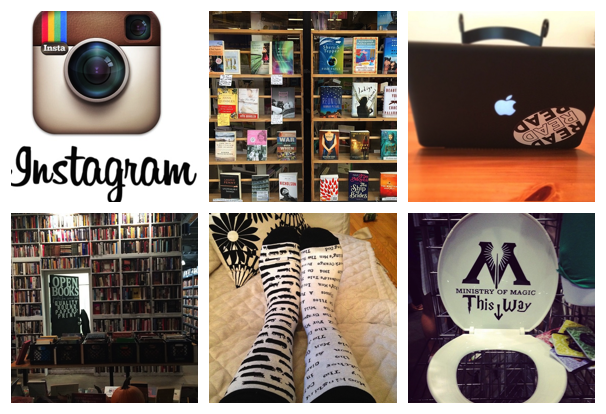 By signing up you agree to our Terms of Service
In a book lover's life, there's nothing as magical as a perfect, surprising recommendation from someone who just
gets
you. But finding those people can be tough! That's where
TBR
comes in. Go here to find out more, or just click the image below: