This content contains affiliate links. When you buy through these links, we may earn an affiliate commission.
I live pretty close to the Folger Shakespeare Library, which is where the PEN/Faulkner Foundation hosts their amazing literary events, so I'm always keeping an eye on what they're doing. What I love about PEN/Faulkner is that they seem to put an emphasis on diversity, hosting all kinds of diverse authors and titles, which is clearly in my wheelhouse. When a press release about the 2015 PEN/Faulkner awards dinner arrived in my inbox, I was intrigued.
"I can be a fancy book lady," I thought to myself. And in fact, so can Amanda, Book Riot's fearless leader, and so together, we went to be fancy book ladies at the PEN/Faulkner Awards.
I'll admit that author readings are not my first choice in how to spend my time, so I wasn't sure what to expect from the PEN/Faulkner Awards. Our emcee for the evening was B.J. Novak, writer and actor extraordinaire, and he made some pretty great jokes about literary culture and Marie Kondo (and also some jokes about the Charlie Hebdo PEN controversy, which let me say I was glad I was at these awards and not at those awards).
The five finalists for the PEN/Faulkner Award were: Song of the Shank by Jeffrey Renard Allen, Prayers for the Stolen by Jennifer Clement, Preparation for the Next Life by Atticus Lish, Station Eleven by Emily St. John Mandel, and Dept. of Speculation by Jenny Offill. The winner was announced before the ceremony: Atticus Lish.
One of these books I'd read; one of these books was on my TBR. The other three? I hadn't even heard of. So I knew this evening would be interesting. The question was, would it be good-interesting or bad-interesting?
Happily, the answer was a resounding good-interesting. Each author was introduced by one of the judges, who read a short piece of (positive) literary criticism about why the work was considered, before the authors themselves stepped up to read. Each author read a short excerpt of their work.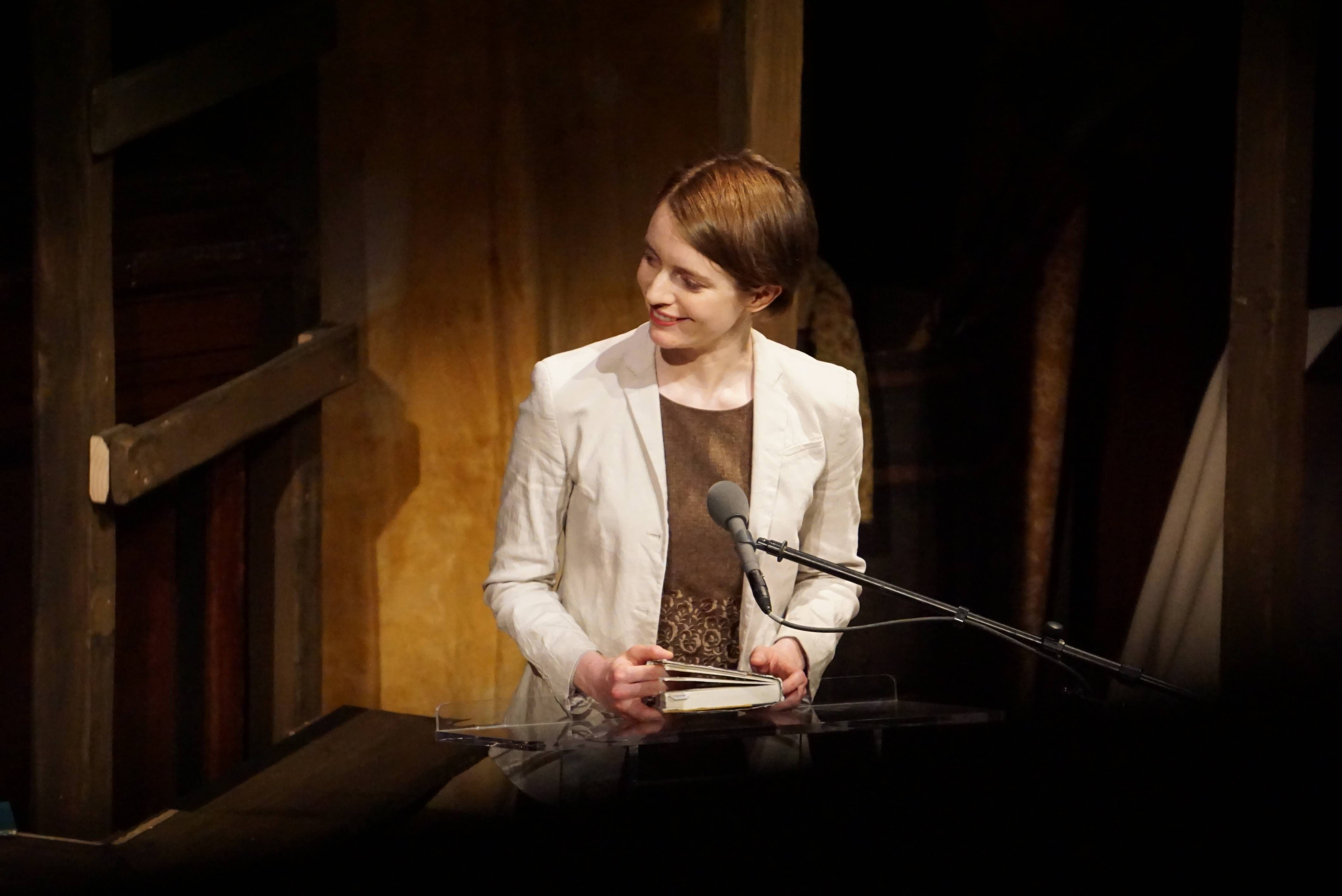 It was clear that these authors had experience reading, and though author readings aren't my favorite, I thoroughly and completely enjoyed each one. From Emily St. John Mandel (pictured above) reading a passage I loved from Station Eleven (and that she knew by heart) to Jennifer Clement making me incredibly interested to read her book Prayers for the Stolen, I spent the duration of the ceremony intrigued and excited about these books.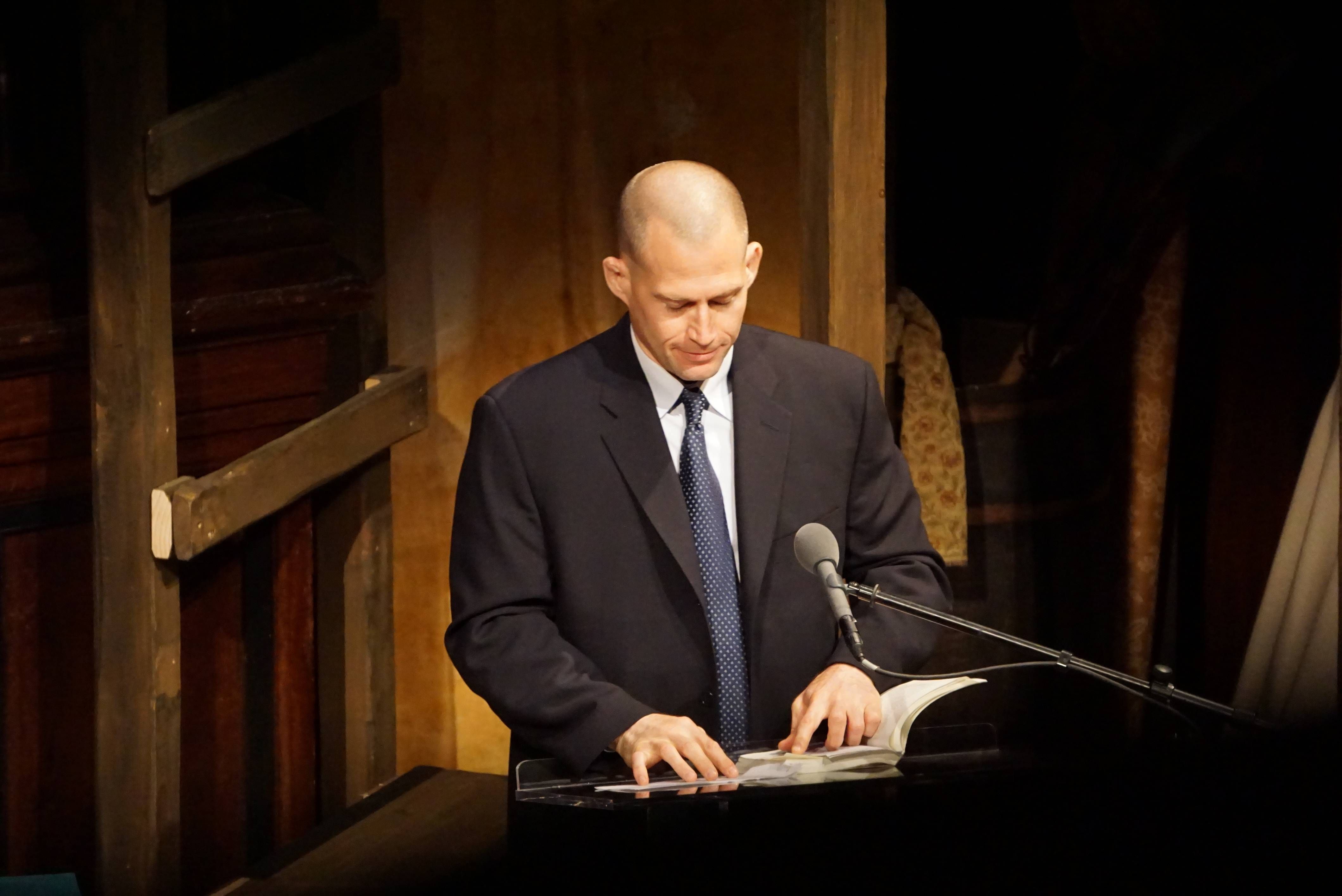 The winner, Atticus Lish (pictured above) gave a humble speech, in which he said he's sure his win came from the result of a split vote, because all the talent was just so good.
The ceremony only lasted about an hour, and then we adjourned to dinner (aww yeah!), a delectable buffet. We got the chance to mingle, chat with fellow book fans (and Book Riot fans!) at dinner, meet interesting booksellers, talk to the authors, OH and this happened: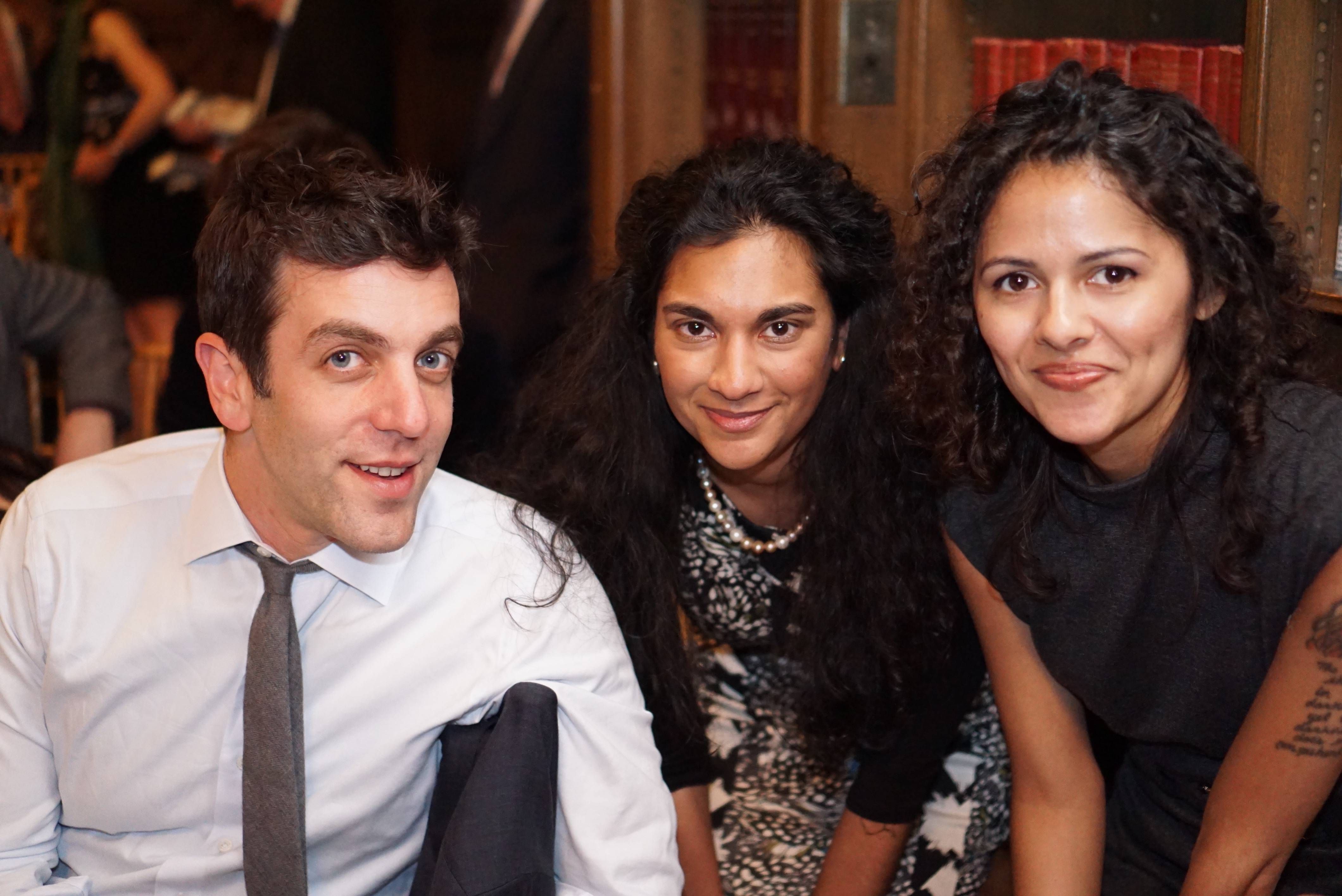 So if you're in DC next year around the beginning of May, you should add the PEN/Faulkner Awards to your list. I have a feeling we'll be making a repeat appearance.
____________________
Book Riot Live is coming! Join us for a two-day event full of books, authors, and an all around good time. It's the convention for book lovers that we've always wanted to attend. So we are doing it ourselves.