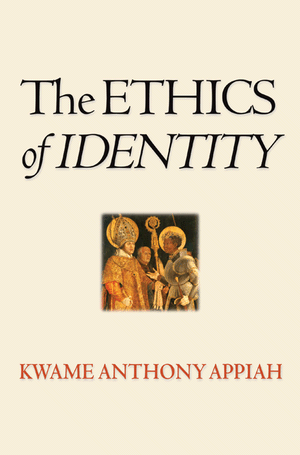 Now that Empress Ruth Bader Ginsburg and Lord Macklemore have flooded the United States with rainbows to the tune of "Same Love," it's time to reflect on what's gotten us to this point: in comics. How has 2015 been in terms of queer representation and the comics industry?
DC COMICS
Of all the major publishers, DC didn't start the year off too poorly. Way back in January, the publisher had two solo titles starring (out) queer characters: Batwoman (which had a queer writer) and Constantine. Its monthly slate also featured many ensemble titles with prominent queer characters: Secret Six, Earth-2, Teen Titans, Justice League Dark, Aquaman and the Others, etc.
At the end of February, Catwoman writer Genevieve Valentine gave her own valentine to the queer community by officially confirming Selina Kyle as bisexual; in the current run, Selina Kyle is in a romance with new Catwoman Eiko Hasigawa. In March, the Justice League 3000 iteration of Wonder Woman also came out as being attracted to both men and women.
Months later, DC introduced its two-month Convergence event. For a shtick rooted in nostalgia, it didn't do too poorly with queer representation. Renee-Montoya-as-the-Question had her own solo title, and several teams summoned benched queer characters into (temporary) action.
The post-Convergence landscape brought with it many casualties and new recruits. If it weren't for Selina and future!Diana's coming out, there wouldn't have been any queer lady protagonists in DC's Divergence roster, as Batwoman, Justice League Dark, and Aquaman and the Others all met their end.
On the plus side, DC announced Midnighter and Constantine: The Hellblazer—two titles starring queer male characters as penned by actual queer male authors. Later in June (the month of Divergence), the remaining members of the former Gotham City Sirens (Harley Quinn and Poison Ivy) would be revealed as polyamorous girlfriends by Amanda Conner and Jimmy Palmiotti over DC's Twitter account.
Overnight, DC's lineup got much more queer, as Harley stars in Harley Quinn, Harley Quinn and Power Girl, New Suicide Squad, and whatever five tie-in's DC has in a given month.
All of this, combined with teases of an Alysia Yeoh storyline in Batgirl, would end DC's past six months on a pretty sweet note. But little at DC comes without a catch, so the last Wednesday of June brought with it a transphobic Superman in Justice League 3001.
MARVEL COMICS
January marked the one-year anniversary of Young Avengers' cancellation and the onset of queer representation wasteland. This January also saw the cancellation of All-New Ultimates, thus removing the one lesbian protagonist (Ultimate Jessica Drew) Marvel had in its entire publishing slate.
On the slow march to Secret Wars, queer representation dwindled until the associated titles were cancelled. This includes X-Men (Psylocke), Wolverines (Mystique and Daken), and Amazing X-Men (Northstar). Loki: Agent of Asgard, starring the genderfluid and bisexual trickster himself, is still going and will do so until August.
For the creator side of things, Marvel has employed many openly queer artists, including Phil Jimenez, Kris Anka, and Russell Dauterman. Noelle Stevenson wrote a short story for the Thor annual and is now writing a Runaways miniseries.
In February, Angela: Asgard's Assassin writer Kieron Gillen confirmed on his Tumblr that Angela's gal pal very-likely-lover Sera is a transgender woman. I hope we get textual confirmation on the "lover" side of that equation sooner than later.
In April, a younger, time-displaced version of Iceman was outed (oh, Jean) as gay, which is a pretty big deal as he's one of the original five X-Men. Its execution ignited many conversations on outing, biphobia, and ethics in telepathy. Unfortunately, the storyline has been put on ice until after Secret Wars.
Secret Wars is…a tricky beast. Virtually every one of Marvel's prominent queer characters are missing or relegated to minor roles. On the flipside, some series star queer-alternate-versions of recognizable characters (Pixie, Jubilee, Tempest), and, though positive, this worries me for when Marvel returns to one core universe.
Marvel's made solid strides in portraying women and PoC in their comics; it's about time queer rep catches up.
BOOM! STUDIOS
As mainstream, monthly comics publishers go, you really can't beat BOOM! Studios. Ongoing series entering 2015 were The Woods (a sci-fi survival series with multiple queer teen protagonists), Lumberjanes (critically-acclaimed all-ages series that's been optioned for a movie), and Bravest Warriors (bisexual mermaids, anyone?).
In February, the KaBOOM! kids imprint launched Help Us! Great Warrior, a miniseries based on the hit webcomic. Alongside our lima bean-shaped protagonist is her close friend Leo, who's a badass transgender warrior woman.
That makes at least four ongoing series with multiple queer protagonists, many created by queer folk (James Tynion IV, Kate Leth, Noelle Stevenson, Grace Ellis), several of which are all-ages, which is incredibly important.
EVERYONE ELSE
Image Comics continues to be a generally positive mixed bag in terms of queer representation. Single-character-focused titles include Kaptara, a sci-fi adventure series starring a gay man of color, launched in March, and ODY-C, starring a queer Odyssia. Other comics with queer ensemble leads include The Autumnlands: Tooth and Claw, Trees, The Wicked + The Divine, Bitch Planet, Rat Queens, and Saga, though the last few have either experienced massive delays or have seen their queer characters fade from prominence. The publisher also boasts a great number of supporting transgender characters in series listed above.
I'm unaware of many (or any?) openly queer creators at Image.
IDW Publishing publishes Jem and the Holograms which is Very, Very Queer. In the comic's eleven-person cast are two lesbians, one bisexual woman, and one transgender woman. The series' artist, Sophie Campbell, is a transgender woman and an incredible talent, to boot.
Kickstarter has been an incredible source of successfully-funded queer comics (and a convention!) in the past few months. Notable examples include Beyond, The Less Than Epic Adventures with TJ and Amal, FlameCon, Fresh Romance, Flutter, and many more.
GOING FORWARD
I would love to see publishers take a more active effort in hiring openly queer creators. It's not hard to find them; the roads to them, especially on the indie side of things, are all there. BOOM! Studios deserves great credit in this arena, and I'd even throw a bone to DC, too. All other publishers (especially Marvel), you can do a better job.
All shades of LGBTQ deserve more representation, but no one more than those in the transgender community. DC, make Alysia Yeoh a superhero already. Marvel, re-capture the success of Ms. Marvel and launch a solo series with a transgender teen.
And, industry, no more Airboy debacles. That's going to be a lousy way to start off 2015 – Part 2.