10 Famous Poems Recited by Famous Actors
While we at the Riot take some time off to rest and catch up on our reading, we're re-running some of our favorite posts from the last several months. Enjoy our highlight reel, and we'll be back with new stuff on Monday, January 5th.
This post originally ran July 15, 2014.
_________________________
Recently, I stumbled across a video of Jake Gyllenhaal reading Wilfred Owen's Dulce Et Decorum Est, a poem that is about how war is in no way glamorous.  He read the poem at a fundraiser to provide mental health services for soldiers suffering from PTSD. The event was called Words at War, and Gyllenhaal's choice of words was more than fitting.
This got me to thinking about other actors who have leant their voices to poetry that is, sometimes, even more famous than they are. Here are a few of my favorites:
Bill Murray reads to Construction Workers at Poet's House
Emma Thompson reads "Death Be Not Proud" by John Donne 
(As seen in the HBO adaptation of Margaret Edson's play Wit). 
Anthony Hopkins reads "Do Not Go Gentle into That Good Night" by Dylan Thomas
https://www.youtube.com/watch?v=s1fTlIsUGks
Tom Hiddleston reads Sonnet 18 by William Shakespeare 
Patrick Stewart reads "To Autumn" by John Clare 
Glenn Close reads "I Like For You to be Still" by Pablo Neruda 
Bryan Cranston reads "Ozymandias" by Percy Bysshe Shelley
Sophie Okonedo reads "The Soldier" by Rupert Brooke 
And not a poem, exactly, but a relatively recent reading by an actor who can make the phone book sound good –
Benedict Cumberbatch reads a love letter.
____________________
Did you know that Book Riot has a YouTube channel? We do. It's new and we are having fun with it. Check it out here.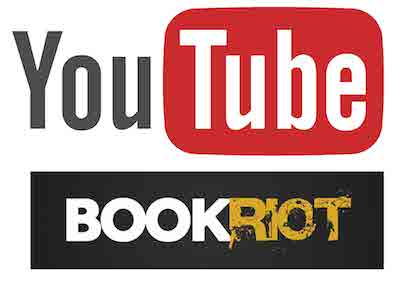 FREE BOOK ALERT!
Sign up for an Audible account
, and get
two
audiobooks free.