BROKEN MONSTERS: A Dream Cast
While we at the Riot take some time off to rest and catch up on our reading, we're re-running some of our favorite posts from the last several months. Enjoy our highlight reel, and we'll be back with new stuff on Monday, January 5th.
This post originally ran September 29, 2014.
_________________________
And lo, there was great rejoicing! Lauren Beukes has announced a TV deal for Broken Monsters, via Twitter:
G'bye America and thanks for all the fish. I'm leaving with a TV deal for Broken Monsters in the works and a freaking suitcase full of books

— Lauren Beukes (@laurenbeukes) September 25, 2014
Which means, of course, it's time to put together my dream cast. Before we get started, let me acknowledge up front that you'll be hard-pressed to get me to actually watch this show; the book was scary enough that I'm not sure my poor, easily squicked-out brain could handle watching it happen on screen — especially since I have my own bird tattoo and would like it to stay stationary, thank you very much. Of course, that doesn't stop me from having some very strong opinions about who should be cast.
Detective Gabriella Versado: Rosario Dawson
My love for Dawson goes way, way back. She's no stranger to guns and violence (hello, Sin City and Grindhouse), or to genre fiction (hello, Men In Black II). She's got the gruffness and solidity you want in a cop, sure; but can't you also see her teasing her teenage daughter about boys and lecturing her on drugs?
Layla: Amandla Sternberg
There is no doubt in my mind that Sternberg is the perfect casting choice for 16-year old, "mixie," curly-haired Layla. Our little Rue is growing up, and who will she become? She's got the look, the acting chops, and — just like Layla — is poised right on the edge of adulthood.
Cass: Jacqueline Emerson
For the "super hot" girl-next-door best friend, my vote goes to Emerson. Cass has the maturity Layla is still finding, but is a vulnerable teenager underneath, and Emerson's sly foxiness is a great fit.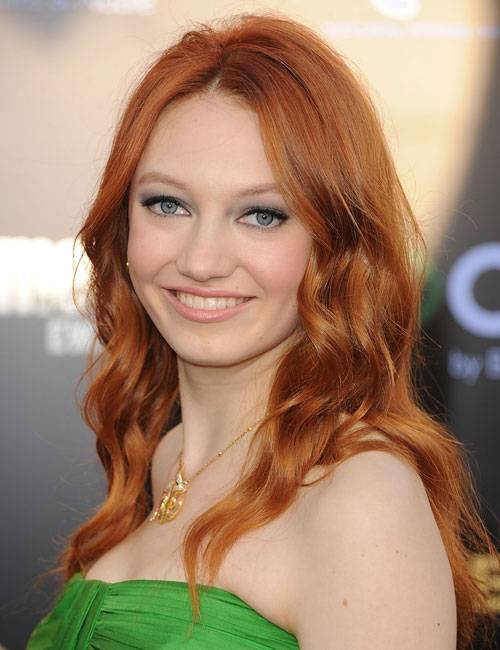 And best of all, she and Sternberg have already worked together. Just look at this friend-selfie — can't you see already see them catfishing together?
Jonno: Devon Sawa
This douche-nozzle of a journalist is a bit harder, just because there are so many decent choices. I almost picked James Franco, but then I'd really never be able to watch the show. Sawa captures the "slightly hotter than average, slightly scruffy, but still cute enough to get what he wants" look that I imagine for Jonno.
Thomas "TK" Keen: Keith David
TK has been down a bad road, but is working on making things right. More than that, he's trying to look out for everyone around him. David is gruff and tough, but also capable of a softer side.
Clayton: Vincent D'Onofrio
This one was a no-brainer — you can't tell me he doesn't have cold dead eyes and a squishy face.
____________________
We run a pretty sweet little bookish Instagram account, if we do say so ourselves (and we do). Come check it out.
It's the ABCs of being a booklover and the only way to conquer your TBR: Always Be Closing (another book).
Get your limited-edition tee now!