The Week's Most Popular Posts: December 15 – 19, 2014
Let's take a look back at the week that was, here at Book Riot…
January 1st brings with it both an abundance of challenges for the new year and an abundance of resolutions. These are often connected for readers, many of whom – Rioters included – make reading resolutions. As many of us here resolve to read more diversely, in any number of ways, we thought it would be a good idea to come up with our own reading challenge for 2015 to help you stretch your reading limits.
I've included 24 tasks, averaging out to two per month, that will hopefully inspire you to pick up books that represent experiences and places and cultures that might be different from your own. We encourage you to push yourself, to take advantage of this challenge as a way to explore topics or formats or genres that you otherwise wouldn't try.
from The Book Riot 2015 Read Harder Challenge by Rachel Manwill
____________________
from 15 Phenomenal Bookish Ornaments by Brenna Clarke Gray
____________________
554 Riot readers submitted their picks for best books of 2014, naming 416 unique titles. (We allowed each reader up to three selections because let's be real, who can ever pick just one?) You can see the full list here. After narrowing it down to books that got at least 20 votes, we came up with this set of 12. Here we go!
from Book Riot Readers Name The Best Books of 2014
____________________
The list of things that I miss begins with water. Most of us would recognise the importance and the life changing nature of clean running water piped into the home, and a little thought is enough to make us all appreciate this aspect of modern living. But have you ever considered the humble plug hole? Try living without one for a while. Every drop of water that is brought in to the house must now be carried back out. Every bowl of washing up water, every bucket of dirty water from the laundry, everything used to clean the people and the spaces they live in has to be collected up and hauled away to be emptied wherever you think best. And you will soon find that that is no simple matter either: regular dumping of waste water causes boggy patches, puddles, and slippery surfaces. How blissfully easy it is to take a plug out of the plug hole and let all that waste water simply drain away, out of sight and out of mind.
from The Author of How to Be a Victorian on Hygiene Products, Tea, and Washing Up by Ruth Goodman
____________________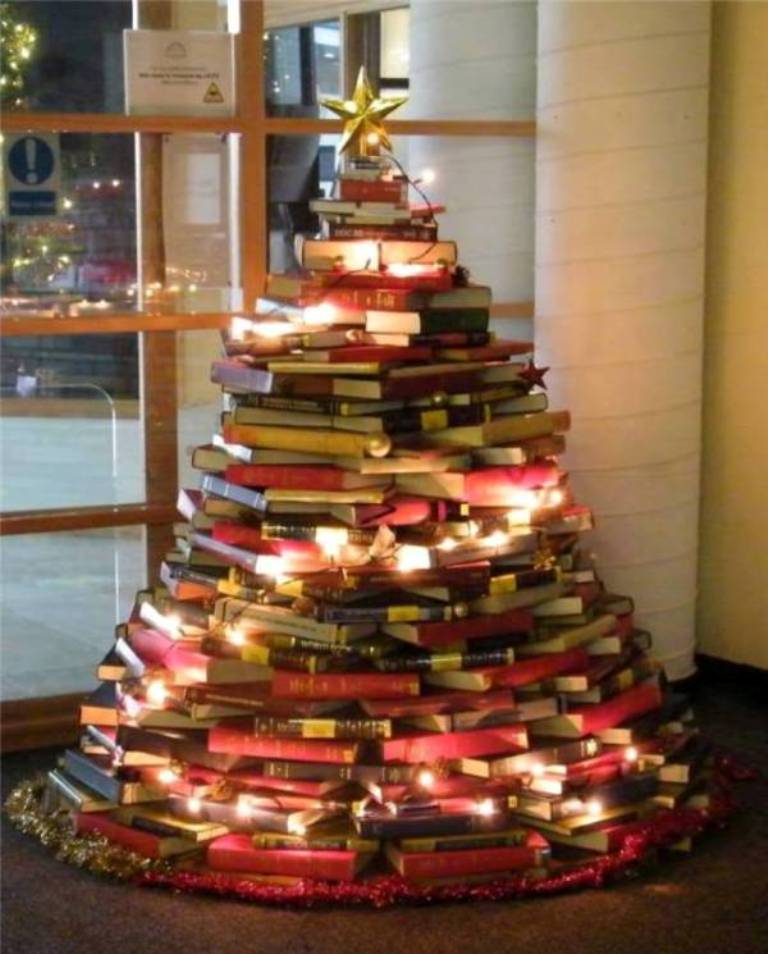 from How to Deck Your Halls with Literature by Raych Kreuger
____________________
It's mad to try to label books or fit them into gender boxes. More, it's mad to insist that there's a hole in the children's book market for boys because that's simply not true. It's a choice to suggest otherwise.
So, where are the "books for boys?" You're buying them.
from "Where Are All The Books for Boys?" You're Buying Them by Kelly Jensen
In a book lover's life, there's nothing as magical as a perfect, surprising recommendation from someone who just
gets
you. But finding those people can be tough! That's where
TBR
comes in. Go here to find out more, or just click the image below: